H&M's Black Friday Sale Includes These $5 Sweaters So You Can Keep Cozy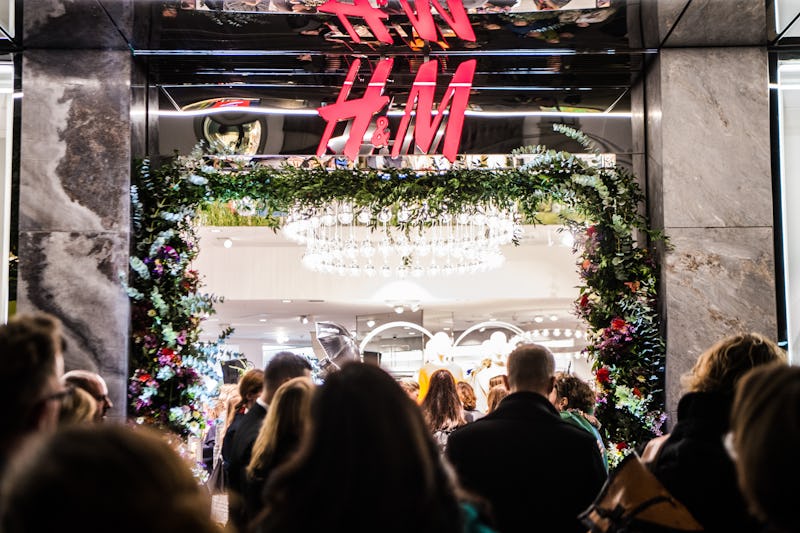 Remy Steiner/Getty Images Entertainment/Getty Images
If you haven't started planning your Black Friday shopping plan of attack, it's time you start. With stores opening as early as 2 p.m. ET on Thanksgiving Day, this year will be unlike any other. There are tons of in-store and online deals this year, but H&M's Black Friday Sale is one of the best. Get ready for an entire season of shopping, my friends.
Get ready to add H&M to the list of what you're thankful for this year, because the brand's sale starts well before other stores even start setting up. Whether you're looking to shop online or in-stores, there are tons of different deals going on. There's even sales to shop more than a week before the official holiday.
According to the brand, H&M's in-store sale starts on Nov. 14 and goes until Nov. 27. There will be items on sale starting at $3, and 40 percent off all beauty items.
Of course, the sooner you shop, the better. There's no telling how fast the in-store items will be around — especially if you're waiting to shop until Black Friday.
Your second option is to shop online, which is perfect if you're looking to avoid the crowds. H&M's online sale will also be going on from Nov. 14 to the 27, but some of the deals differ. While you wont get the exact in-store savings, some of the items are even better.
According tot he brand, select styles will be up to 70 percent off online.
Yes, you read that correctly. They brand is offering more than half off kids's, men's, and women's styles for over almost two weeks Ready for the best part? You don't have to remember a code. The items will be priced as is, so you don't have to do any math while you're shopping.
As if all of that wasn't already enough, there's also a third way to save. H&M will be having a Cyber Monday Sale, so you can keep shopping all weekend long. Oh, and it's more than one day long, too.
H&M's Cyber Monday Sale will be from Nov. 27 to the 28. The brand is offering a cool 30 percent off of every single item on the website for the two days. You can shop on your computer, phone, or tablet, and the savings will stay the same. Once the sales are over, you'll be paying full price, so you should probably get your wallets ready and set your alarms right now.
As for what will be on sale, your options are pretty much endless. There will be new releases, like sweaters and holidays dresses, available. Not to mention your classic T-shirt, jean, and activewear staples. Plus, if you shop in-store, you can also get beauty items for way less.
Bottom line: You really can't go wrong with H&M's Black Friday Sale. Or should I say extravaganza? You decide.