Hannah Beachler's 'Black Panther' Oscar Nom Made History & Here's Why You Should Know Her Name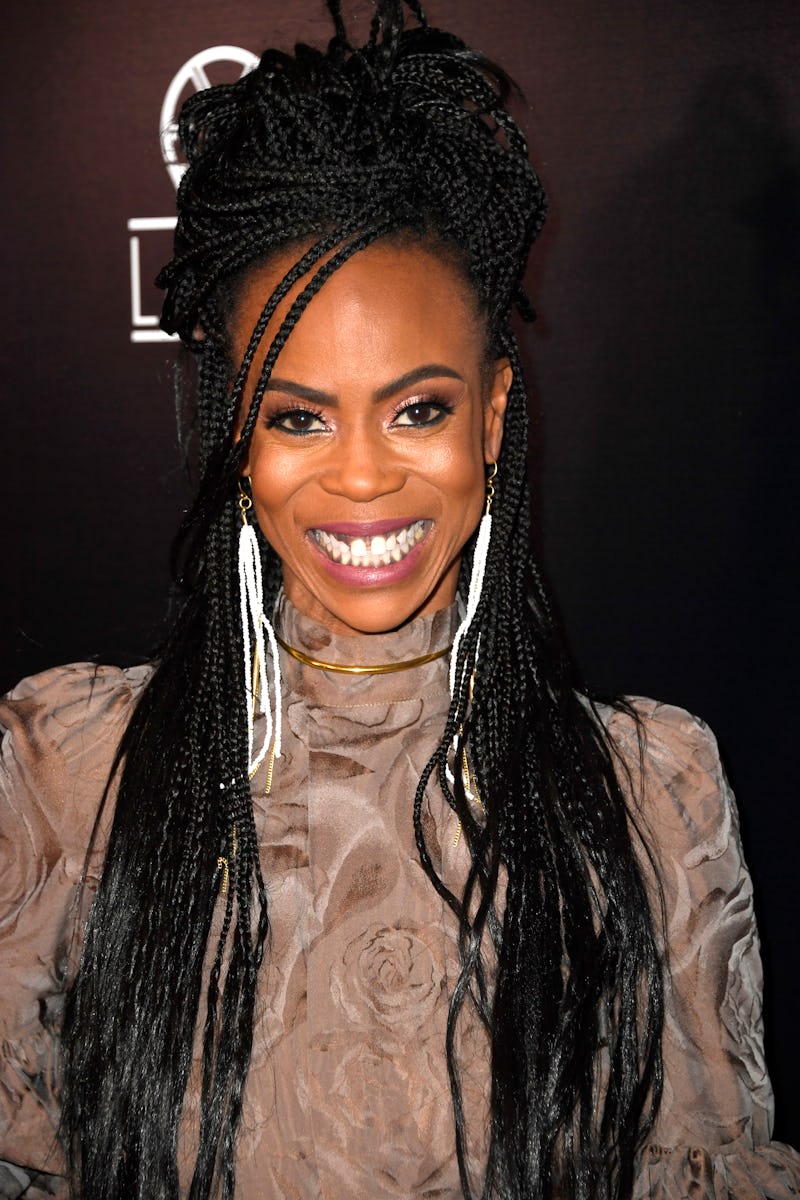 Frazer Harrison/Getty Images Entertainment/Getty Images
As you might have heard, the 2019 Academy Award nominations were recently released. And one nominee in particular is standing out. Hannah Beachler's Oscar nomination for Black Panther made history, as she became the first African American nominated for Best Production Design, as New York Times pop culture reporter Kyle Buchanan noted on Twitter. So, in case you didn't know her name before, you're going to want to pay attention to everything the talented designer has been up to.
On top of Beachler's history-making Oscar nomination, she had already made history for her involvement with the Marvel film. According to Buchanan, she was the first female production designer to take over the reins for one of Marvel's movies. So, she's a total trailblazer in more ways than one.
Beachler was honored for her amazing work in production design for Black Panther, which also made history as the first superhero film to be nominated for Best Picture at the Oscars, per Entertainment Tonight. The designer previously detailed her work on the comic book film in an interview with Filmmaker Magazine in December 2018, where she discussed everything from her designing process to how she became familiar with the Marvel universe.
Beachler told the publication that her son was actually the one who helped her out with her research for the movie. She said,
"He had this big Marvel dictionary that he gave me. He walked me through all the different canons and how Black Panther started out with the Fantastic Four, and he told me certain comics to look at."
As for how she set out to design the world of Wakanda, she said that the sky was the limit in terms of what she could have created for the film. She said,
"It felt like there were no limits except what our imaginations could come up with. And to imagine something like Wakanda in your head and then watch it come to life was incredible."
Given Beachler's imaginative and stunning take on Wakanda, it's really no surprise that she earned a history-making Academy Award nomination for Black Panther's production design.
As Buchanan noted, the production designer has worked on a slew of other projects that you're probably familiar with, such as Fruitvale Station, Creed and Moonlight. She has also worked on the visual album for Beyoncé's Lemonade, for which she earned an Emmy nomination for Outstanding Production Design for Variety, Nonfiction, Event, or Award Special.
In an interview with The Fader, Beachler opened up about how special her experience working on Lemonade was, even calling it one of the greatest moments in her career to date. She described one particular moment from her time on the visual album's set, in which Beyoncé sang one of her hits:
"We're all kind of standing there, and she starts to sing 'Freedom' acapella. The hairs on everybody just stood up. That moment, being on a plantation in Louisiana with a black woman standing on this stage, only lit by fire, it was the single greatest moment in my life doing this work."
Beachler's fantastic work on everything from Lemonade to Black Panther has garnered her some very well-deserved acknowledgements. And now that you know the name behind the design of some of your favorite films and music videos, you're definitely going to want to keep an eye out for all of the undoubtedly exciting things she'll be up to in the future.