Harry Styles Fans Are Losing It For An Actual Good Reason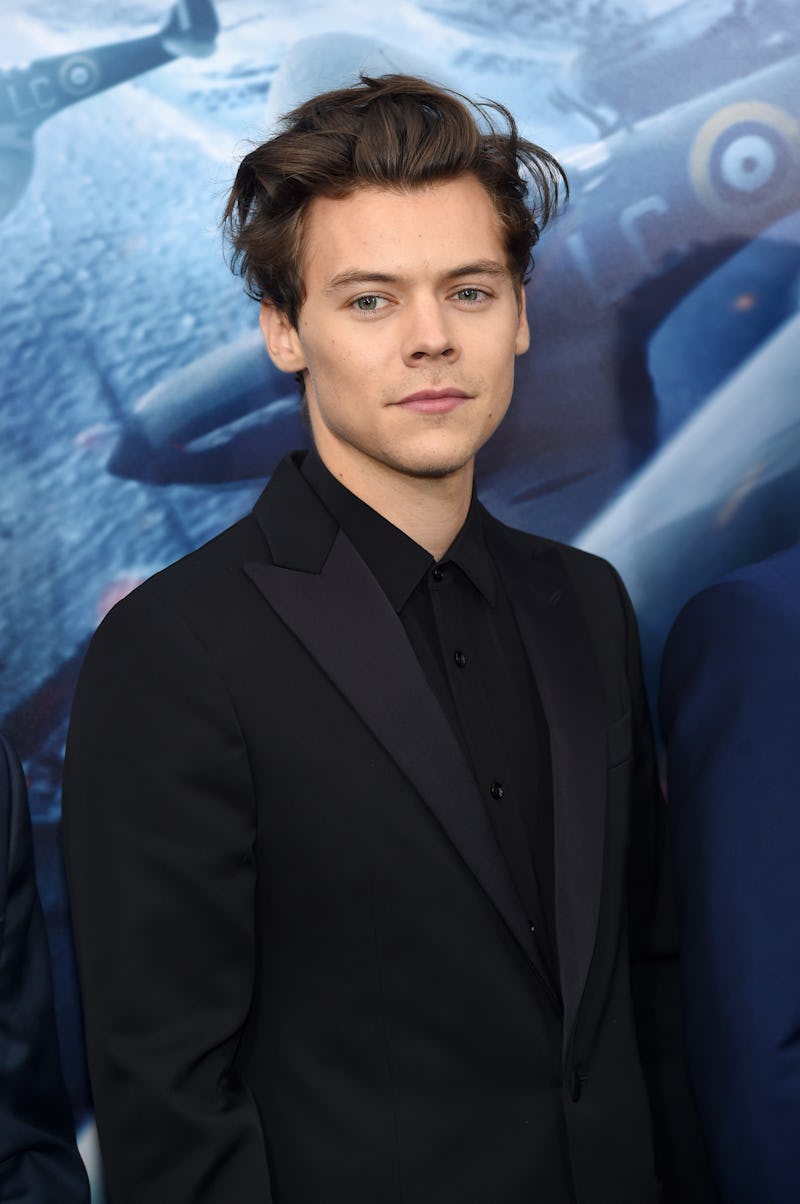 Jamie McCarthy/Getty Images Entertainment/Getty Images
This truly is a sign of the times. On Tuesday, the 2017 MTV Video Music Awards nominees were announced and two particular nominations are pleasing One Direction fans. Harry Styles is nominated for two VMAs. He has been recognized for "Sign of the Times" in both the Best Pop and Best Visual Effects categories.
There's no arguing that Styles' first solo album, titled Harry Styles, was one of the most anticipated releases of 2017. It also was a huge success and even made history in its first week. According to the Daily Mail, with the self-titled album topping Billboard's 200 album chart it "became the biggest debut sales week for a U.K. male artist's first album in the U.S." So, it only seems appropriate that MTV is recognizing the 23-year-old for his talent.
Like Styles, Zayn Malik also earned a VMA nomination for Best Collaboration with Taylor Swift on "I Don't Wanna Live Forever" from the Fifty Shades Darker soundtrack. It's great to see the guys are doing well post-1D, but fans are especially thrilled for Styles. His nominations are something the Dunkirk star's fans are of course freaking out over on Twitter. Many are expressing their happiness, because when it comes to the former One Direction member's success, his fans can't help but be anything but supportive.
The Fandom Might Not Be OK
Some are legitimately concerned.
It's Truly A Proud Moment
He's so deserving.
Now Fans Have To Actually Watch The VMAs
Thanks, a lot, Harry.
This Calls For Typing In All Caps
It's an exciting time, OK?
It's What Fans Really Needed
His VMA nominations really mean a lot.
It's Truly A Delight
The news is worthy of three "love you's".
He Will Win
It's all about positivity.
Just Keep Repeating It
It helps make it more of a reality.
Everyone Needs To Vote
The fans have spoken.
He Risked His Life For This
Come on, people.
What's He Going To Wear?
Thinking about the important things.
He Has Serious Support
Forget about his stunt double's creepy mask and focus on the VMAs.
Harry, you're fans truly couldn't be happier for you and your nominations.