Harry Styles Calls LGBTQ Rights "Fundamental"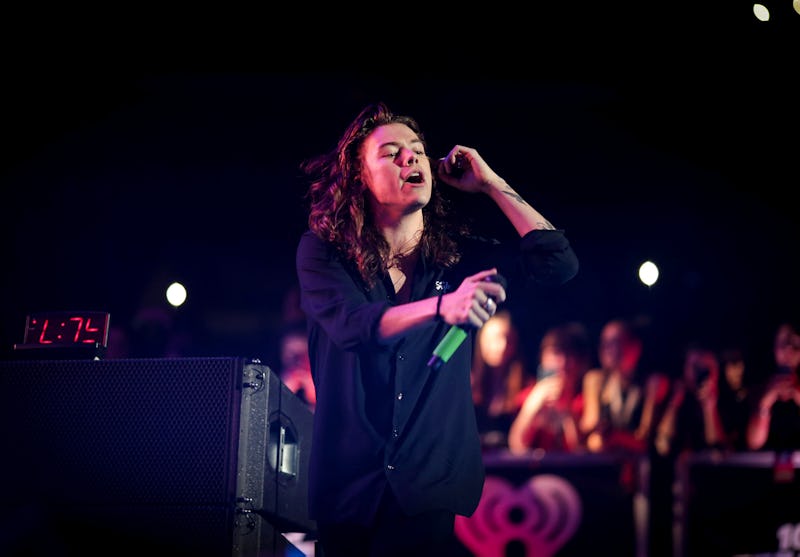 Christopher Polk/Getty Images Entertainment/Getty Images
Former One Direction member turned solo artist Harry Styles is currently promoting his debut album, and during a recent appearance on French television show Quotidien, Styles explained that he views LGBTQ rights as "fundamental" and not political. Style addressed the topic after expressing that he preferred not to talk about more controversial or divisive political issues.
Host Yann Barthès brought up politics when he asked Styles where he voted (apparently Styles lives and voted in London, not his home town of Redditch). He then followed up with a question about what Styles thought about Brexit, the U.K.'s decision to leave the European Union. In response, Styles explained that he prefers not to comment on politics, and said, "To me, anything that brings people together is better than things that pull people apart."
Barthès replied, "But you're in favor of equality: men, woman, gay people, straight people... that's politics."
Styles quickly explained that those topics "don't feel like politics" to him. The singer said, "Stuff like equality feels much more fundamental. I feel like everyone is equal. That doesn't feel like politics to me."
You can check out the video of Styles' full interview with Barthès below. Be forewarned — the interview is in French, but luckily the video is captioned.
As a very proud member of the LGBTQ community, I'm really impressed with how Styles handled the question about politics and gay and gender rights. I definitely understand and respect the fact that someone may not wish to engage in a political debate, but equality simply shouldn't be political.
Styles has been an ally of the LGBTQ community in the past, and I'm definitely glad that he speaks so openly about the topic.