Meghan Markle May Have Picked A Wedding Dress & Here's Everything Known So Far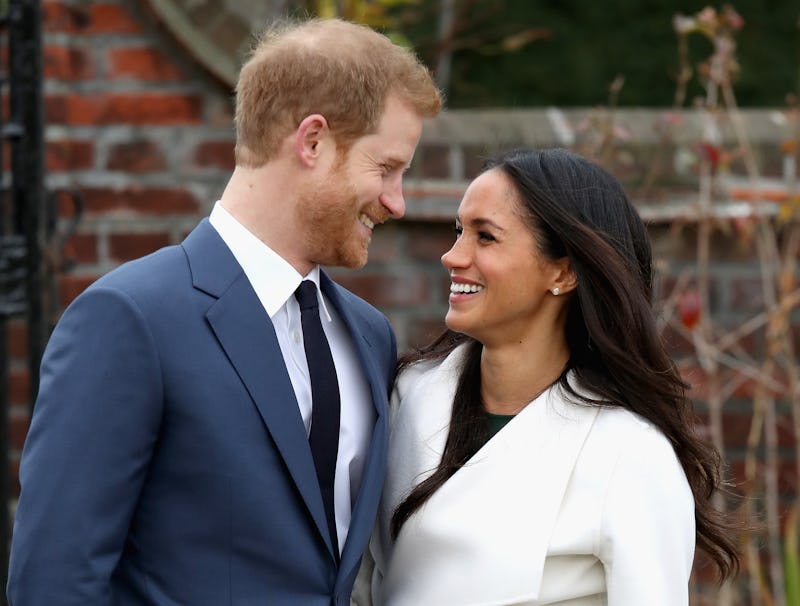 Chris Jackson/Getty Images Entertainment/Getty Images
If you thought the royal fashion news has been good lately, you haven't heard anything yet. Meghan Markle has allegedly chosen her wedding dress designer, according to ABC News. While the dress is still a big secret, if this information is true, the people are a little bit closer to knowing what Markle's dress will look like.
Ever since Markle and Prince Harry got engaged, the world has been waiting to see what she will wear for the wedding. While her white jacket, gorgeous handbags, and mix-and-match earrings have been great, nothing will compare to her gown for the big day. Markle has allegedly brought in her close friend Jessica Mulroney to help chose the gown.
"We have a wedding dress designer," royal reporter Omid Scobie, who is also a royal biographer, tells ABC News. "Meghan flew in her close friend and bridal stylist Jessica Mulroney from Toronto to London last weekend where she attended a top-secret fitting at Kensington Palace with the designer."
While the designer remains unnamed, Scobie says Markle and Mulrooney "tried on a number of different designs and are currently whittling it down to pick the best design for the day."
Basically, we're no closer to knowing what the gown will look like, but there is an alleged designer.
This isn't the first time that a rumor was going around pre-wedding. The Israeli Designer Inbal Dror was said to have sent sketches over to the royal palace just weeks ago.
In case you're not familiar with the name, no, Mulroney is not a known designer. She is however a royal stylist. According to Telegraph, she has styled Sophie Gregoire-Trudeau, the wife of Canada's charismatic prime minister, Justin Trudeau. Although she denies being involved in any of Markle's fashion choices, some refuse to believe it.
Just to clarify, the Royal Palace has yet to make an announcement on the designer or look of the dress. The only thing for sure is that Markle and Prince Harry's wedding will be on May 19 and will take place at St. George's Chapel, Windsor Castle. Mark your calendars, because that will likely be the first time that the gown is seen by the public.
Since the royal engagement, the actress has been surprising people with her fashion. She doesn't like to follow the royal rules, and is often seen in very on-trend looks. Markle even wore an all-mesh gown, that had lining put it, for her official engagement photos that toed the line of following the royal fashion rules.
She 's also stepped out without wearing tights under her skirt, which was against royal rules, as well as carried the "wrong type" of purse on an outing. Add to that her messy bun that she won't stop wearing, and you have an official royal rule-breaker.
If she follows the trend of other royals, the dress will likely have long, covered sleeves and a train on the back. There is one new accessory that will be involved though — a tiara. According to Independent, Markle will officially be able to wear a tiara after she gets married.
There is truly no way to know what Markle's dress will look like, even despite the news of the alleged designer. Of course, that won't stop people from guessing.