This One Quote From Heather Heyer's Mom Is What Trump Should Have Said All Along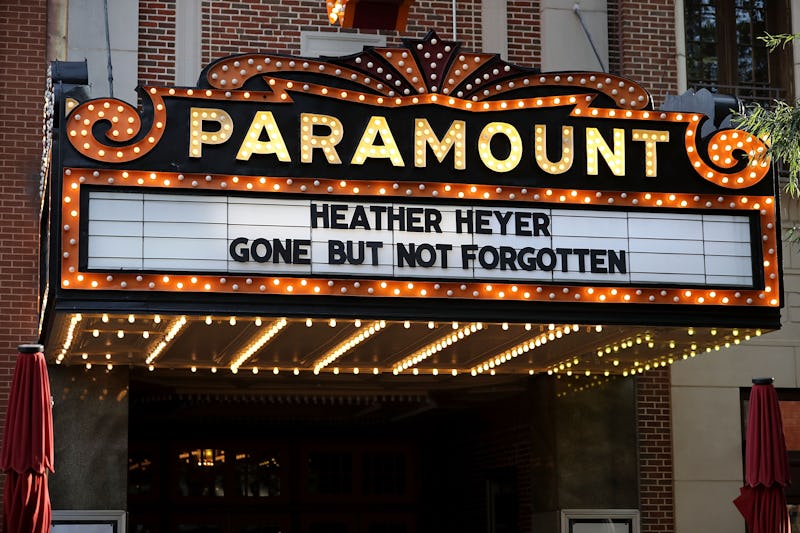 Chip Somodevilla/Getty Images News/Getty Images
At the memorial service for her slain daughter on Wednesday, Sarah Bro, the mother of Charlottesville victim Heather Heyer, made a remark that earned a thunderous round of applause ― this one line from Heyer's mother Susan Bro about her daughter is a clarion call about what far-right racists and neo-Nazis accomplished by turning to deadly violence.
"You tried to kill my child to shut her up," Bro said. "Well guess what, you just magnified her."
It was a direct and ringing shot aimed at the violent white supremacist demonstrators who descended on Charlottesville, Virginia last weekend, the sort of pointed and specifically directed remark that President Donald Trump wasn't willing to make during his initial statement on the attack. He subsequently did condemn neo-Nazis and white supremacists in a statement on Monday, but then returned to his "both sides do it" rhetoric in a testy, rambling press conference on Tuesday.
Bro, speaking in front of the assembled gathering with an enormous image of her daughter displayed in the background, stated that the hatred that fueled her daughter's death ― someone she called a "caring and compassionate person" ― had only served to direct more attention and focus on her.
Although Heather was a caring and compassionate person, so are a lot of you. A lot of you go that extra mile. And I think the reason that what happened to Heather struck a chord is we know that what she did is achievable. We don't all have to die, we don't all have to sacrifice our lives. They tried to kill my child to shut her up. Well, guess what? You just magnified her.
Bro also noted the "pages and pages" of messages she's received about how her daughter's story has touched the world, saying she wants her late daughter's legacy to spread.
I'm reading pages of pages of pages, how she's touching the world. I want this to spread. I don't want this to die. This is just the beginning of Heather's legacy, this is not the end of Heather's legacy. You need to find in your heart that small spark of accountability. What is there that I can do to make the world a better place?
Suffice to say it was an emotional and impactful address, and one that wholly recognized the enduring legacy her late daughter has left behind. In addition to Heyer's death, the Charlottesville car attack reportedly injured 20 other anti-racist counter-protesters, allegedly committed by a far-right 20-year-old with a reported history of domestic violence.