Heidi Montag's Ultrasound Moment Is So Emotional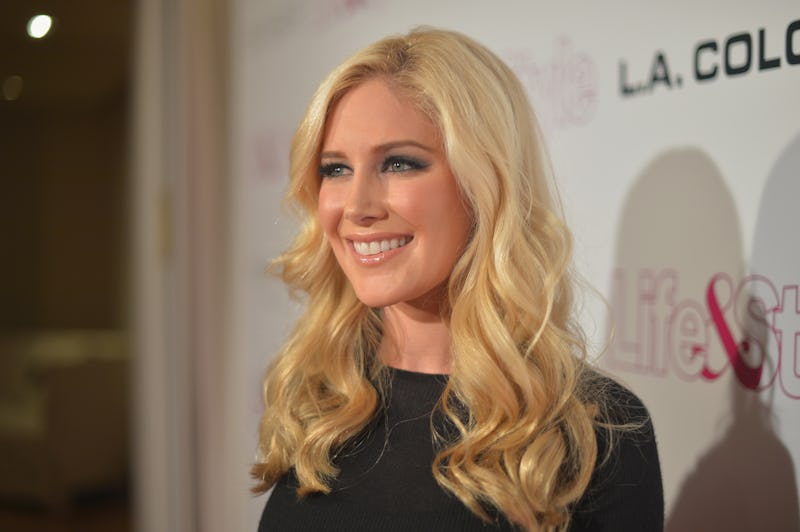 Charley Gallay/Getty Images Entertainment/Getty Images
In case you missed their announcement earlier this week, The Hills alums Heidi Montag and Spencer Pratt are expecting their first child. The couple confirmed the news to Us Weekly that Montag is 12 weeks along and that their baby is due in October. Now, in a video obtained exclusively by E! News, we get to see Montag's emotional reaction to seeing her baby for the very first time while getting an ultrasound.
I know what you might be thinking: Montag and Pratt are totally trying to milk the baby news for all of the press they can get, but honestly... who cares? Pregnancy announcements are an exciting time for a couple, and can you really blame Montag and Pratt for wanting to share their happy news with the world? I definitely can't, and am definitely touched by Montag's reaction to her ultrasound.
"Oh my gosh," Montag says in the video, her voice noticeably emotional and with tears swelling in her eyes. "Oh my gosh! It's so big. I can't believe that's ours! That's so exciting!" She also inquires about the sex of the baby, but don't worry, no spoilers, the doctors don't confirm anything. (A clip of the video can be seen below, but the full video is available on E!)
Montag and Pratt, who have been together for a decade, told Us Weekly that they do not currently know the sex of their baby, but that they're working on a reveal party, which is so trendy these days. "Heidi watches videos of gender reveals on Pinterest for ideas," Pratt said. In their interview the couple also explained that they hope to have a son first and that they would like to have more than one child.
Am I the only one who thinks that Montag and Pratt need to get a reality show to document all of this? Or a hour-long stand-alone special, at the very least. I know it's been days since The Hills went off the air, but that show left a lasting impression, and the public still seems interested in Montag and Pratt. Let's make this happen!