What The 'True Love Or True Lies' Cast Do — And Don't — Reveal On Instagram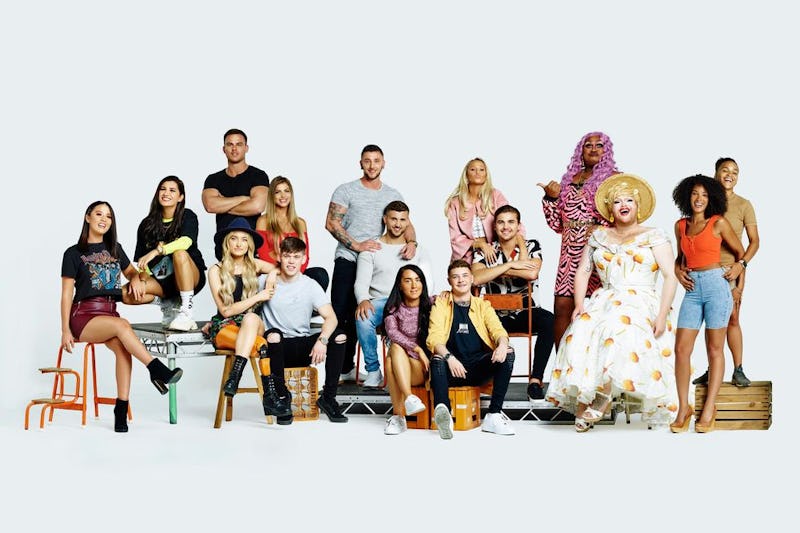 MTV
MTV's True Love or True Lies is back for a second season, and it's got a brand new host. Well, two, to be precise. Season one presenter Maya Jama has stepped aside for TV royalty in the form of Dani and Danny Dyer. The father-and-daughter duo will be taking over your TV screens for the next couple of weeks in a bid to find out which couples are real and which are faking it for a cash prize. If you want to be prepared, here's how to follow the True Love or True Lies contestants on Instagram.
Eight couples are scheduled to enter the Malta-based mansion. They will have to compete for the prize by proving their "realness". (Spoiler: not all of the couples are couples IRL. It's up to the other contestants, and viewers, to figure out who's lying.) When a couple is voted out of the mansion, their true status will be revealed. If contestants successfully voted out a fake duo, their prize fund increases by another £10,000, per Digital Spy.
Almost all of the contestants have Instagram accounts (the only two who don't appear to have social media are Shadia and Alice), but very few feature photos of their partners (IRL or fake), making it even harder to detect who's telling the truth.
Here's all the username details and insider info you need before watching.