Hilarious Father's Day Memes To Share With Your Dad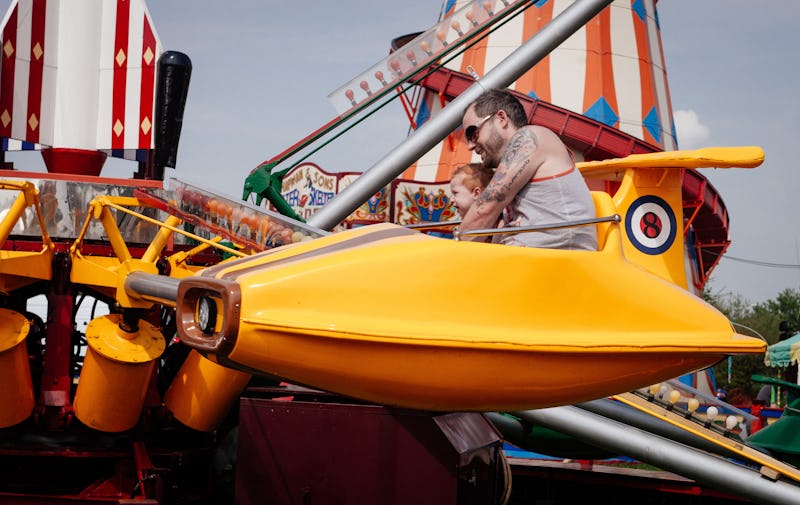 Memes are great for celebrating any holiday, and Father's Day is no exception. These Father's Day memes for 2017 cover a wide range of emotions, and they're bound to make you smile, chuckle, and laugh until you cry. Share some with your father this Sunday, June 18, because if there's anyone you should be spending the entire day with, it's your dad.
Father's Day is all about celebrating that special guy you call pops. Face it, without him you wouldn't exist. So, what can you do to honor him? Get him a gift, take him somewhere special, and most importantly, tell him how much you love him. Of course, once you've done all of that, you can make him laugh by sharing these 12 Father's Day memes with him. Dads tend to have a good sense of humor, right?
From Darth Vader and Barack Obama to Leonardo DiCaprio and Bill Murray, you'll find a wide range of famous faces in these hilarious memes. Pick out the one that's perfect for your dad and send it to him in a text. You might not be able to get him everything he deserves, but chances are you can get him to smile.
Yes they are!
#DadGoals.
Props to the pops.
Let your dad nap in peace today.
Don't be this kid.
Wrong. You'll be getting these memes!
Right back at ya, Bill.
In all fairness, that just happened.
I'll toast to that!
Images: Clem Onojeghuo/Unsplash