Hillary Clinton's Post-Election Memoir Finally Has A Title & It's Pretty Perfect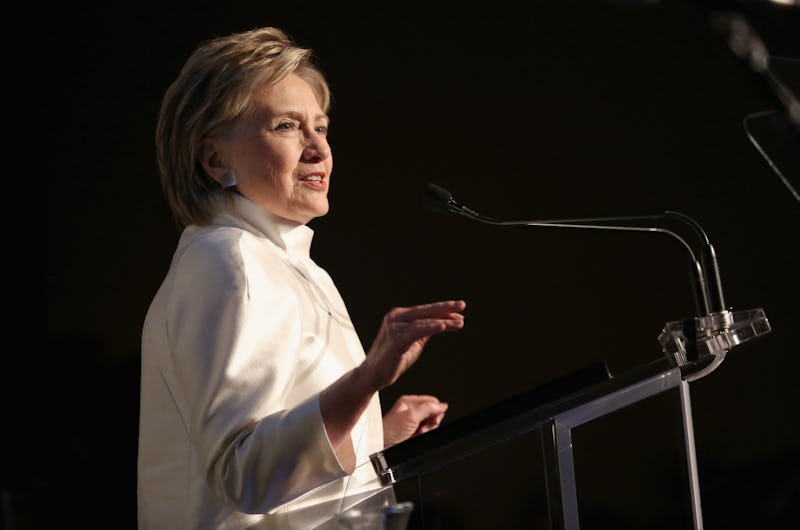 Monica Schipper/Getty Images Entertainment/Getty Images
On Thursday morning, former Secretary of State Hillary Clinton revealed the cover and announced the title of her highly-anticipated post-election memoir:What Happened. My only suggestion? Maybe the Secretary will consider adding two choice words in between "what" and "happened."
According to a press release, Clinton will get personal about what she was thinking and feeling during the election, and how she has coped in the wake of a shocking, unexpected loss — both as a candidate and as an American. Clinton will also address the nitty-gritty of the campaign: the mistakes she made, the mistakes others made, and the insidious double standards that confront women in politics — especially when they're running for the highest office in America.
It hasn't yet been a year since the election, but multiple post-election books have already been released. Most notably, in May, journalists Jonathan Allen and Amie Parnes released Shattered, a controversial analysis of Clinton's failed presidential campaign. What Happened is Clinton's chance to reclaim that story, and offer up some hard truths about foreign policy, politics in America, and the realities of being a woman in power.
Honestly, this all sounds amazing, but I wouldn't blame her if the whole thing was just 200 pages of "did he really just say that?" Either way, the book is available for pre-order now, and will be available in bookstores and online on Sept. 12, 2017.