Stress Levels In America Are Spiking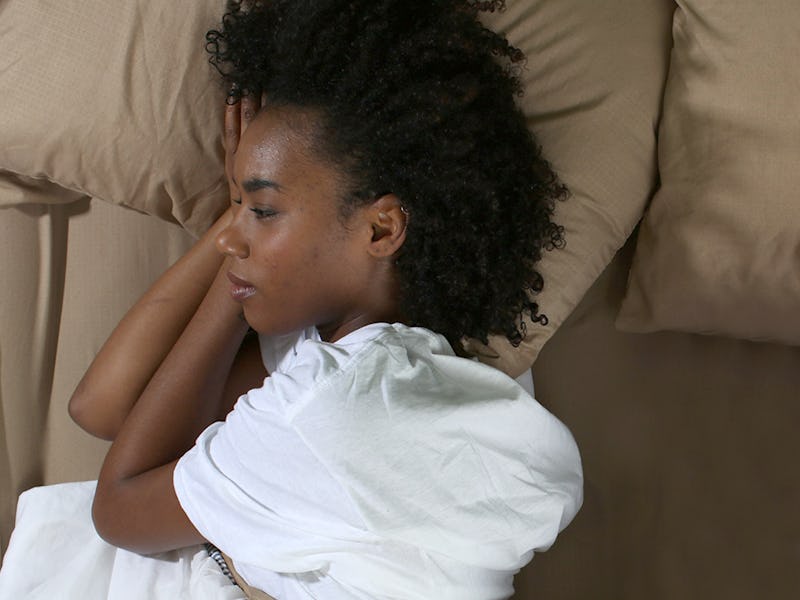 Too much stress is bad for you. That's a widely understood rule of thumb for navigating human life. No matter how tumultuous and uncertain the world around you may seem, if you can't find ways to get some rest, peaceful reflection, and soothing, it could have a negative impact on your state of mind and physical health to boot. Which is why a new survey from the American Psychological Association raises a rather ominous question: are Americans more stressed than usual thanks to politics? Has the wild, unpredictable new age of Trump ratcheted up the tension in an already polarized populace?
The survey suggests a pretty clear answer: yes. It was conducted in August 2016, and followed-up on in January 2016, meaning it captured the relative stress levels of respondents both before and after Trump's win. And its geographic findings also synced up strongly with the outcome of the presidential election.
The big takeaway number is that a sizable majority of Americans feel stress about the future of the country, although that number is predictably much higher among Democrats than Republicans. According to the survey, 72 percent of Democratic respondents were stressed about the future, compared to 59 percent of Republicans.
The outcome of the presidential election specifically has induced stress similarly broken down upon party lines. A whopping 72 percent of Democratic respondents reported that Trump's victory was a significant source of stress, while just 26 percent of Republicans felt the same way. As the above infographic shows, those differences are also reflected in the geographic breakdown, with 62 percent of residents of urban communities feeling stress over the election, compared to just 33 percent in rural communities.
Residents of American suburbs clocked in at 45 percent, which you might call the most significant number of the three ― if not for Trump's performance among white suburbanites, he would likely not be president right now.
The survey also found an increase across the board for stress about police violence against minorities, although the racial breakdown was all over the map. Back in August, 68 percent of black respondents reported feeling such stress, compared to 47 percent of Hispanics, 42 percent of Asians, and a mere 27 percent of whites.
When the back-half of the survey was completed, all those numbers had increased. In January, 72 percent of black respondents reported feeling stress over police violence towards minorities, with Asians at 57 percent, Hispanics at 53 percent, and whites at just 35 percent. The largest increase in stress was felt by Asians, who gained 15 percentage points in the span of five months. If you're interested in reading the full report from the APA, you can find it here.
The simple upshot of the survey would seem to be this: if you're a progressive or a Democrat, and/or a resident of an urban epicenter, and/or a racial minority, the world is a far more stress-filled place right now than it was mere months ago. If these numbers match up pretty well with your experience of the last several months, you probably didn't need to be told that ― while it's purely anecdotal, there's been no shortage of accounts from residents of predominantly progressive communities of people slipping into depression, distraction, and angst since Nov. 8. And even though some of that stress may be manifesting itself in the form of impassioned political protest, the impact it can have on physical and mental health, as well as general quality-of-life, should not go overlooked.
So, if you're able to make some time over the next few days to seek out a comfortable, warm, and happy space or pastime for yourself, why not do it? Remember: you don't have to be plugged into all the worst news of the day 24/7 to be an informed citizen. Every now and then, however tough it might feel, it's ok to turn off the TV, silence your phone, and let yourself breathe.