This Trend is The New Choker & You're Gonna Be Obsessed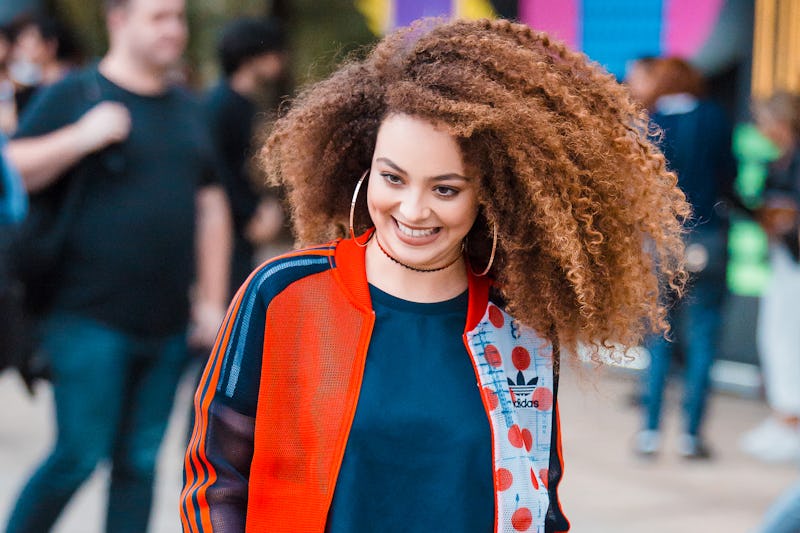 Mauricio Santana/Getty Images Entertainment/Getty Images
Bustle and Coveteur are working together to bring you the best mix of the season's fashion and beauty releases, shopping tips, and service stories in ways that are both inspirational, and attainable. Check The Fall Style Edit channel weekly to see what we're up to.
Now that everyone has a choker in Every. Possible. Variation. I think it's safe to say the trend has reached its peak. Even if you still love your trusty choker, it might be time to start playing with the newest ubiquitous accessory trend: hoop earrings. Hoop earrings were definitely a thing when we were in school, but they're back again in a big way. Literally. Brands like Area and Y/Project were among the first to debut huge hoop earrings on the runway last season and since then the trend has caught fire. People can't get enough of the hoop, and with celebrities like Rihanna and Kendall Jenner rocking them, it's hard to ignore that they're absolutely the next choker.
Admittedly, some of these XL hoops might not be your jam for every day — those Y/Project spirals are no joke — but, luckily, hoops come in a variety of shapes and sizes that can complete literally any outfit. Whether its super sized, doubled, thick, thin, tiny, or abstract, these are 11 of the best hoops to buy so you've got the trend down no matter what.