Quotes To Celebrate National Hot Chocolate Day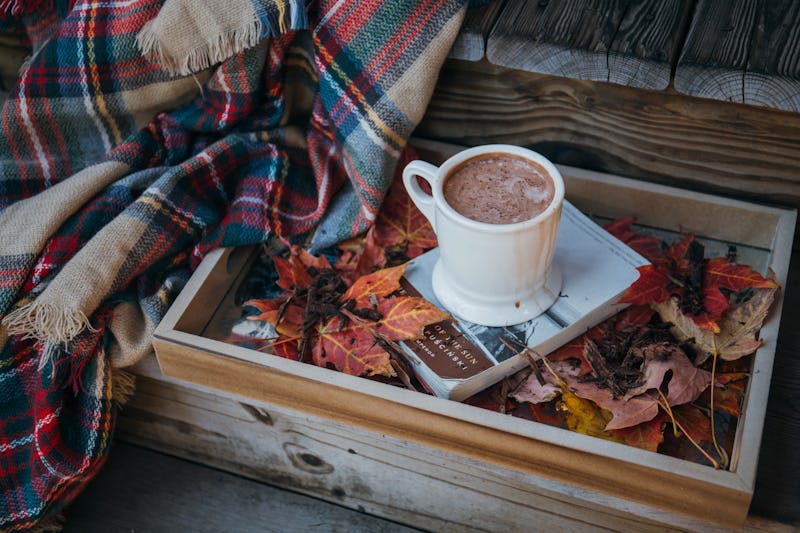 Looking for a way to warm up your January now that heart of winter has made its presence known? Well fortunately, January 31st is National Hot Chocolate Day, and these 11 hot chocolate quotes for National Hot Chocolate Day will leave you feeling toasty after you give them a read through. Bundle up, grab a mug, and take a nice, long scroll through these 11 cozy quotes below. Hot chocolate may not be the answer to everything, but it is the answer to a lot of things.
The authors of these quotes range far and wide, from Thomas Jefferson to Jackson Brown, Jr. It seems that just about everybody has something to say about hot chocolate, and as far as I can tell, it's always something positive. Think about it, have you ever heard anyone say a bad word about a warm cup of cocoa? Didn't think so.
Skip the coffee today and go for the hot chocolate. As for dessert? Yup, have another glass. In fact, if you want to squeeze in a few more servings between breakfast and dinner, I won't tell anyone. Today's the day (and it's definitely the season), so make the most of it. Cheers!
1. "The superiority of chocolate (hot chocolate), both for health and nourishment, will soon give it the same preference over tea and coffee in America which it has in Spain." — Thomas Jefferson
2. "Watch the sunrise at least once a year, put a lot of marshmallows in your hot chocolate, lie on your back and look at the stars, never buy a coffee table you can't put your feet on, never pass up a chance to jump on a trampoline, don't overlook life's small joys while searching for the big ones." — H. Jackson Brown, Jr.
3. "I was going to sip on a diet soda, but a little voice convinced me I needed the extra calcium from a cup of hot chocolate." — Cathy Guisewite
4. "On hot chocolate: It flatters you for a while, it warms you for an instant; then all of a sudden, it kindles a mortal fever in you." — Marie Marquise de Sévigné
5. "Blustery cold days should be spent propped up in bed with a mug of hot chocolate and a pile of comic books." — Bill Watterson
6. "Love is like swallowing hot chocolate before it has cooled off. It takes you by surprise at first, but keeps you warm for a long time." — Henri Frederic Amiel
7. "The world won't get more or less terrible if we're indoors somewhere with a mug of hot chocolate,' Kim said. 'Though it's possible it will seem slightly less terrible if there are marshmallows in the hot chocolate." — Kamila Shamsie
8. "He stared at his hot chocolate like it held the secret to the universe." — Lilith Saintcrow
9. "The compliment warmed me like a cup of hot chocolate." — Rick Riordan
10. "I rented Ghostbusters, my all-time favorite inspirational movie. I picked up some microwave, popcorn, a Kit Kat, a bag of bite-sized Reese's peanut butter cups, and a box of instant hot chocolate with marshmallows. Do I know how to have a good time, or what?" — Janet Evanovich
Images: Alisa Anton/Unsplash; Giphy