5 Ways To Make Your House Plants Love You Back, According To These Instagram Faves
by Morgan Doane & Erin Harding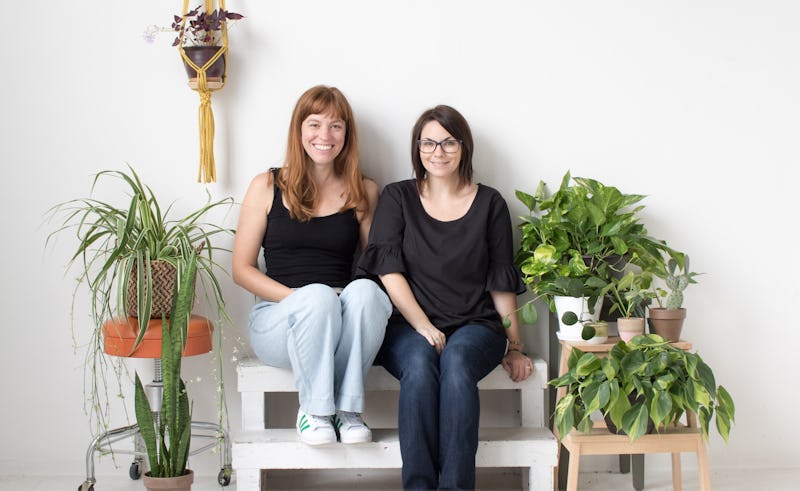 Hi! We're Erin Harding and Morgan Doane, two plant obsessives who run online community House Plant Club, where people around the world share their plants with each other using the hashtag #houseplantclub. We knew each other at first only as our Instagram usernames @cleverbloom (Erin) and @plantingpink (Morgan). We sealed our online friendship by trading plant cuttings in the mail. From Florida, Morgan sent a Pilea peperomioides to Erin. From Oregon, Erin returned the favour with a Chain of Hearts (Ceropegia woodii). Despite being about as far away from each other as we could be in the contiguous United States, our shared love for greenery grew.
While we've been actively sharing our plant passions online for only the past few years, we've both been "plant people" for decades and inherited that trait from the plant people who came before us. Neither of us is a botanist or biologist, but we know a thing or two about how to raise a houseplant. We believe raising plants can be an easy and rewarding hobby.
Through House Plant Club, we have answered thousands of questions about plant care and identification, and it is in that vein that we decided to write a book – How to Raise a Plant and Make it Love You Back. We've filled it with our best tips and tricks for new and seasoned plant parents alike. We believe raising plants comes down to a few simple concepts and once you master them, your collection will grow and thrive. Start out with these 5 basic steps and you'll be well on your way to a greener and more beautiful home.