How 10 Readers Randomly Found Their Favorite Books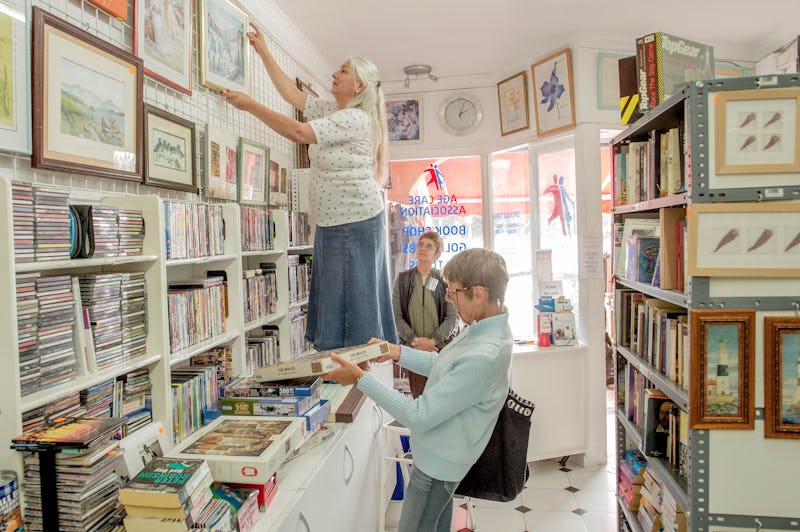 David Ramos/Getty Images News/Getty Images
So often, our favorite books come with a story about how we found them, whether it be in a used bookstore, at a rummage sale, or even on the street. Craving a bit of literary magic? Check out how 10 readers randomly found their favorite books. And don't blame me if you immediately run to the closest, dustiest bookstore.
In a conversation started earlier today by r/OwlInTheMorning, redditors have been detailing their fortuitous run-ins with now-favorite books. "A while back, I saw an on-set picture of Aiden Gillen (actor who plays Littlefinger on Game of Thrones); he was holding a book called The Whites by Richard Price, and I decided to add it to my reading list on a whim," OwlInTheMorning wrote. "It's a really good detective story, and I'm glad I followed the random 'suggestion!' Do you have a book that came to you somewhat randomly, that you ended up really enjoying?"
Perhaps unsurprisingly, book-lovers quickly jumped in with their best and most cherished stories. From random run-ins at used bookstores to mistaken identities at the library, what is a common thread throughout these stories is that discoveries almost always happen by chance, in person. It's an embodiment of why libraries and independent bookstores are inextricably intertwined in the beauty of literary culture. Believe me, I love researching what books to read next, but no matter how many reviews you read or how many Bestseller lists you scour, it's impossible to keep tabs on every book. The authors and the books that routinely steal headlines are often incredible, but their rise is often deliberate, a group effort by agents, publishers, and reviewers.
So the next time you pass by a library or a little corner bookstore, go in. Wander round. Let fate take the wheel for a few moments, and then add your story to this list of great discoveries.