How 13 Playboy Bunnies & Models Are Remembering Hugh Hefner & His Legacy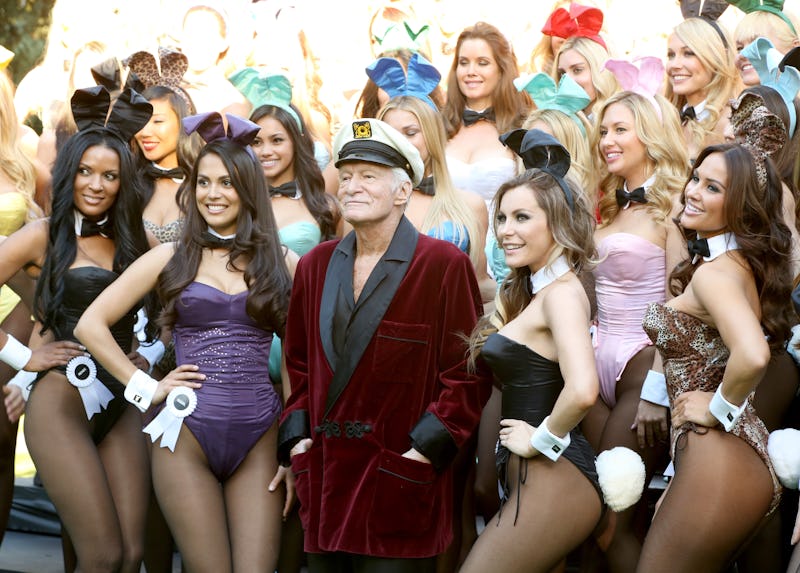 Rachel Murray/Getty Images Entertainment/Getty Images
The controversial media mogul who launched Playboy in 1953, Hugh Hefner, died on Wednesday at the age of 91. Hefner, known for wearing silk pajamas and being flanked by hordes of women, was a divisive figure. He at once represented bold progressivism and, arguably, the reductive and frustrating familiar over-sexualization of women. Some have argued over the years that Playboy simply provided fodder for the male gaze, while some believe that Hefner made room for women to take charge of their sexuality.
Marked by the iconic centerfold photo in each magazine, the first of which featured none other than Marilyn Monroe under less than great circumstances, many women credited Hefner with launching their modeling careers. Some, however, have spoken out over the years, telling of crude, stifling practices mandated for those who lived with Hefner in the infamous Playboy Mansion, located in Los Angeles. There have been reports of perfunctory group sex, strict 9 p.m. curfews, and extreme isolation.
Polarizing in life and in death, responses to Hefner's death has provided for a litany of op-eds about his legacy. Meanwhile, many current and former Playboy bunnies, models, and Playmates have taken to social media to express sadness over a death of a man many of them say they admired and respected. Below are some of the responses circling in the days immediately following his death.