How 5 People Get Ready In The Morning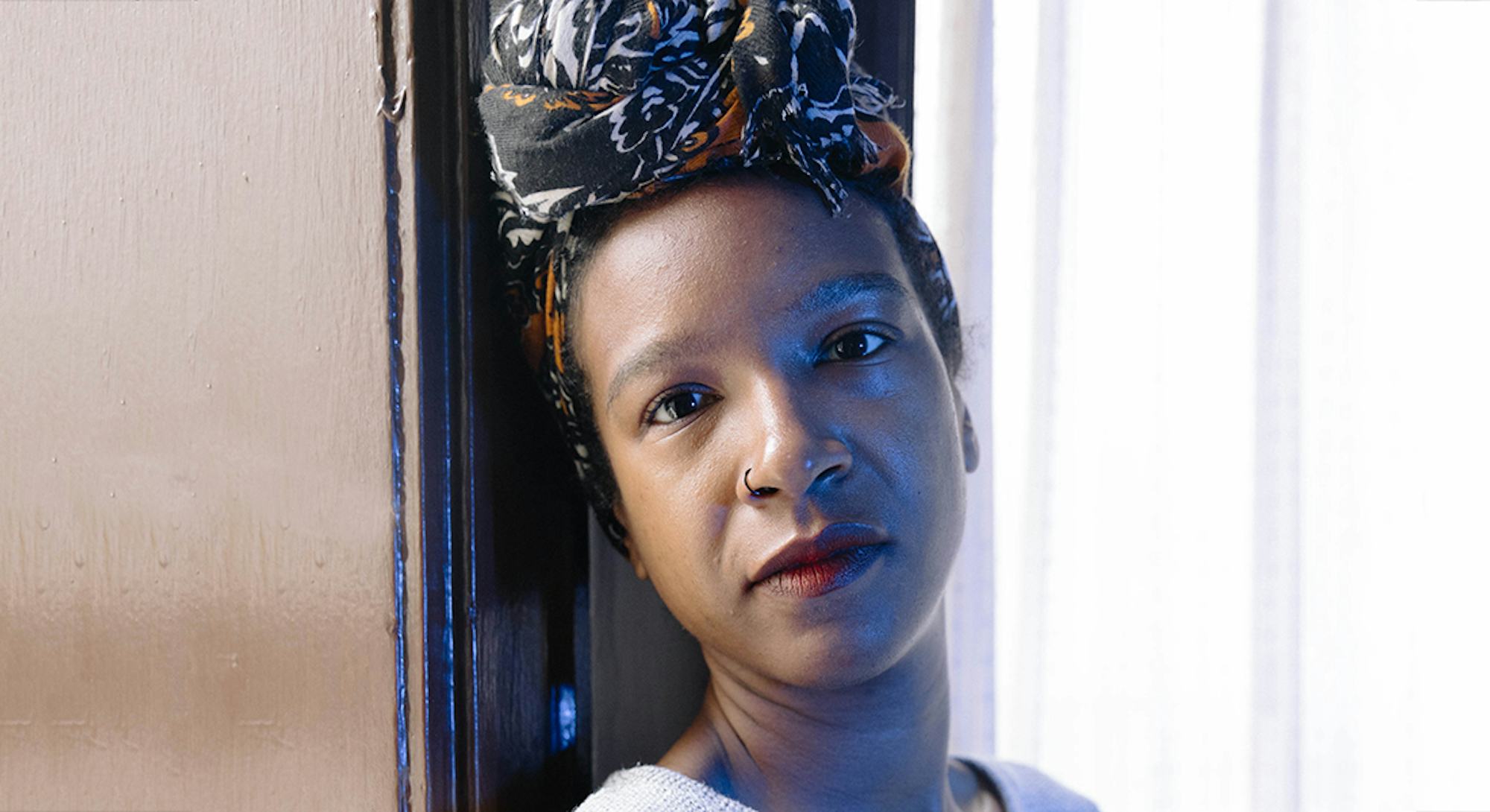 Ashley Batz/Bustle
Bustle presents our Beauty IRL package, a tribute to our readers' love of beauty and the way they use makeup and skin care to express themselves, to embrace their identities, and to self-soothe. Check out more of those stories here.
Most people have a specific morning routine, whether it involves exercising, applying an extensive array of beauty products, or sipping coffee and having an existential crisis while staring out the window until suddenly you're late for work. Much has been said about how people get ready in the morning. There seems to be a real cultural fixation on what we "should" be doing before we step out the door to face our daily responsibilities.
Profiles about what successful people do while the rest of us are hitting snooze six times in a row are often aspirational in nature — full of expensive face washes and ambitious workout plans. And yet, they remain universally relatable. Pretty much everyone, regardless of job title or schedule, has a ritual to prepare them to face the day, and the details can tell you a lot about a person. Contrary to the articles that claim to have the "Best Tips 'N' Tricks For A Happier Morning," there's no one "right" morning routine. For some people, getting ready is a soothing ritual. For others, it's a banal necessity. And for some, it's an incredibly stressful mad-dash to get out the door.
I spoke to five different women — a freelancer who makes her own skin care, a director with a chronic illness, a fitness-lover who wakes up before 5 a.m., a breakfast-obsessed model, and a music student with a constantly fluctuating schedule — about their process of getting ready in the morning. Here are their stories.
For Farin Rebecca Loeb, getting ready for the day is not always a simple matter of routine, due to a chronic neurological issue that can make her days unpredictable. "There's some mornings where it's still automatic and I'm out the door in 10 minutes, but sometimes it take a while," she tells me when we meet at her apartment one rainy afternoon in March. Loeb finds waking up to be the most difficult part of her day, and often has to set several alarms.
On a typical day, she starts out with "not really a workout, just a few minutes of some sort of physical therapy moves to get blood flowing and stuff," puts on her compression stockings, and preps her medications for the day. Often she makes an ordered list of things she needs to do in the morning before she goes to sleep and sometimes tries to accomplish a few tasks from bed. "It can take me a good two to three hours to actually get out the door in the morning," Loeb tells me. "My home health aide is sometimes here early in the morning. When she comes in, she's very helpful because she sort of doesn't let me just go back to sleep."
Once she gets going Loeb eats breakfast, keeping track of her meals so she can coordinate her food properly with her medications, and finishes her getting ready process. Her skin care and makeup regimen fluctuates depending on how she's feeling and what she needs to do that day. If she plans to see her neurologist that day, Loeb will shower first thing in the morning, but if not, she'll often wait until the afternoon.
When it comes to skin care, Loeb rotates between a few favorite products from brands like Clearasil, Olay, and Clean & Clear. "Washing my face and putting on moisturizer always feels very refreshing, and it's sort of a chance to check in with [myself]. When I'm in the restroom doing that stuff, it's sort of like a little bit sacred time to just cut everything out for a few minutes."
As far as makeup goes, Loeb loves to experiment but errs on the side of caution due to her sensitive skin. "It's really exciting when I find something [that works], like I use CoverGirl Clean Makeup. [It] does the job without being too heavy [and] actually matches my skin tone, which is hard." She continues, "I actually love makeup as an art form ... so if I have the chance and I feel energized to do that, that's the best. Because it's like this zen little art project on your face."
Although her mornings aren't always the same, keeping a routine is important to Loeb. "One of the methods I have for managing my condition is ... pretty similar to TBI, Traumatic Brain Injury, techniques. Things like keeping things in the same place, things like having specific routines that you only do in order, mostly so that I can't forget what I'm doing because I have the physical habit, so that even if I don't know what I'm reaching for in this drawer, my hand does. So, my morning routine has to be that way."
Keeping to a strict routine can sometimes be frustrating and even painful, but Loeb generally appreciates the way her process sets her up for the day. "I don't know if the word is dignified — but [afterwards] I feel accomplished a little bit. Like, 'OK, got that done. I look like a person,' as my mom would say. I feel a little more confident ... to go out into the world."
Mornings are about the calm before the storm for fit model and blogger Tara Brose. "I wake up dead. I can't just run out of the door and go. I know friends who wake up like 15 minutes before their alarm and can run out of the door and be fine. I need to shower, have coffee, wash my face, get ready. Or else, I'm kind of not awake," she tells me.
Brose likes to exercise with a Tracy Anderson video first thing, but if she can't fit it in she puts on coffee and steps right into the shower, where she does her skin care routine. "I used to only use oil cleansing — which I still love," she says, but lately she's been branching out to include other products. Her entire routine consists of a gel cleanser, toner, moisturizer, and eye cream, from DEW Herbals, and Dermalogica's Daily Superfoliant, which she says "literally feels like a mini facial."
Her job often necessitates that she keep her makeup simple, but she always goes for Dr. Jart BB cream. "Mostly what I do is fit modeling, so I do wear the BB cream and mascara and whatever — just a little bit of something. But I can't wear too much or else it will get on the clothes," she says. "My sister has a YouTube channel and she does beauty and stuff like that, so I ask her all my beauty questions. If it wasn't for her, who knows what I would do?"
Her pared-down makeup routine allows time for other things, like breakfast. "I'm obsessed," she says. Brose loves to eat eggs and says she's "always unhappy" if she opts for something else. She continues, "I need a really filling breakfast, especially if I have a fitting where I'm standing for hours and I can't stop and eat."
Brose is also a Christian and sets aside time for some reading and reflection before she leaves for the day. "I usually read on my phone, there's a verse of the day on this Bible app that I have. So I read that or a devotional out of the book that I have called Jesus Calling," she tells me. "It's just a two-paragraph thing, but it kind of gives me motivation in the morning and kind of helps to wake me up."
No two mornings are the same for writer and beauty entrepreneur Kristin Collins Jackson, who has been making most of her own hair and skin products out of natural ingredients for the past four years. She kicks off her day by oil pulling, which is an Ayurvedic technique designed to rid your body of toxins; making her bed; and going for a quick run to help "get the gears turning."
Post-run, Collins Jackson heads home for a shower and then starts her skin care process. "The pores are actually never fully closed, but that steam kind of makes my skin ready for any treatment that I'm going to give myself," she tells me.
The rest of her routine revolves mostly around the homemade, natural concoctions she mixes herself. "My typical daily cleanser is a blend I made for my company that's manuka honey, turmeric, and chamomile-infused. So it's really gentle and cleansing and it really helps prevent any outbreaks in between my monthly hormonal cystic outbreaks and it makes those a little less intense as well," Collins Jackson says.
Collins Jackson follows up her cleanse with some fresh lemon juice, which she says helps with hyper-pigmentation from scarring, and then an essential oil-packed moisturizer. On days when she's breaking out, she sometimes washes her face with chamomile tea. "I tend to do close to nothing when my skin's freaking out as opposed to over-reacting and doing a bunch of stuff," she says. On lazy mornings, she might steam her face over a blend of herbs and teas designed to treat whatever issues her skin is having at the moment. "You have to really focus on the routine when it's natural," she tells me. "But I think I'm at a place where I could not wash my face today and that would not cause a breakout."
She keeps her makeup fairly light, using Kat Von D concealer when she feels like she needs coverage, and opting for bold, contoured lips for a pop of color to brighten her face. "I found a few black makeup artists on Instagram that had like similar skin tones as me and as soon as I saw [one of them] contouring her lips, I never went back. It's all I've ever wanted my lipstick to be."
Although her skin care is fairly streamlined, Collins Jackson changes things up often when it comes to her hair. She typically sleeps with it wrapped in a headscarf, and only washes about once a month with a cleansing tea made out of a chamomile base, apple cider vinegar, honey, and different essential oils to help remove buildup, rather than a typical shampoo. She rinses out the mixture after about 10 minutes and follows up with a deep conditioner.
On the whole, Collins Jackson's routine is about feeding what her body needs at the moment. "I really enjoy my routine. I made it for myself and all of the ingredients are for myself, even my lip balm."
"I'm very ritualist about things in the morning. I love the morning," Nicole Loher, a fitness enthusiast and creative strategist at Small Girls PR, tells me. Loher wakes up at 4:30 a.m. during the week in order to fit in some time at the gym before she starts her work day. She makes coffee with a tablespoon of MCT oil — "it just gets my metabolism running" — washes her face, brushes her teeth, and gets ready for her workout.
"I'm very lucky in that respect that my whole life is within 10 blocks of everything." Loher heads to the gym between 5:30 and 7:30 a.m. While she's there, she lifts weights and does an hour of cardio. She then heads home for a long, hot shower, a breakfast smoothie, and to finish her makeup routine.
Loher uses the entire CocoKind skin care line ("It's all natural and my skin has never felt or looked better.") and Glossier Balm Dot Com to hydrate her lips. For makeup, she keeps it simple with NARS Pure Radiant Tinted Moisturizer, Glossier Boy Brow, Too Faced Better Than Sex Mascara, and NARS Highlighting Blush in "Albatross," and NARS blush in "Seduction."
Unlike most of the other people I spoke to for this story, Loher doesn't feel much of a connection with her actual routine. "I do love my morning cup of coffee. But New York is so busy and always on, and I think that a lot of what drives me to get out of bed so early in the morning and to get my day started is that most people [in my neighborhood] aren't even up before 8 a.m. So being able to enjoy my neighborhood and enjoy the quiet for so many hours by myself ... just brings a little more of that realness back to me and really helps me stay grounded, I think, and centered."
Loher's early-rising habits might be in service of her fitness regimen right now, but she says she'd be a morning person no matter what. "I think that I'll always use that morning time because it is my most creative and productive time to produce something amazing."
Katie Bishop wakes up at a different time every day due to her school and work schedules, and generally tries to plan an hour for her commute and two hours to get ready. "Even so, I manage to run a little bit late to life," she tells me.
She is a full-time student working on her masters in musical composition (check out some of her work at The Queer Composer), so her days are somewhat unpredictable. "I'm very much a creature of habit and love routine, so [not getting to have a reliable morning] takes its toll." No matter what she has on her schedule for a particular day, she always grinds some coffee and brews a quick cup. "I usually don't finish that whole cup of coffee," she tells me, "but it's more the ritual of doing it."
Post-coffee, she hits the shower, "which is where my mind and body start to activate." She adds, "The moment in the shower when my mind clicks on is pretty great. That's usually the emotional high point in my morning and I feel like I can be a Really Good Human in that moment, so it's pretty uplifting."
On mornings when she doesn't have an early orchestra rehearsal, Bishop will start to cook breakfast while she decides what to wear and applies her makeup. "When I have foresight I pick out an outfit the night before, but what usually happens is me wasting 10 minutes staring into the abyss of my closet wondering what to wear."
Bishop thoroughly enjoys taking her time prepping for the day. "I tend to like the ritual of the mundane parts of life, so doing all of this morning rigmarole has an unusual way of centering me for the day. I know so many people that roll out of bed, throw on some eyeliner, and go and that's just not my style. I like to mosey and dawdle in life so I give myself time to be my best snail self," she tells me.
"Also when I'm done putting on my makeup and I look at my completed art (aka my face) I feel really great; femme magic at it's core right there."
Getting ready for the day means something different to everyone, as these five women illustrate. Whether the experience is relaxing, frustrating, or automatic, there's no getting around it — most of us have to leave the house sometimes.