'Manhunt: Unabomber' Takes A Bold Step Into The Golden Age Of True Crime TV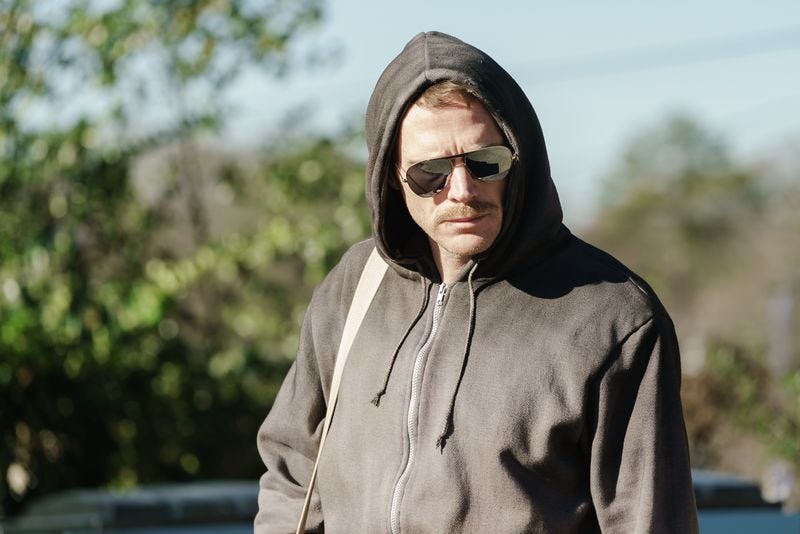 Courtesy Discovery
Discovery Channel is officially in the true crime business with its newest eight-part series, Manhunt: Unabomber. The series will focus on the crimes, subsequent FBI investigation, and eventual capture of Ted Kaczynski, aka the Unabomber. According to The New Yorker, Kaczynski is now spending life behind bars after pleading guilty to 16 bombings over 18 years that killed three people and injured 23. The series plans to take an in-depth look at the case from multiple angles — but unlike some true crime shows, it's not a docuseries and instead features actors playing the familiar roles. So, how accurate is Discovery's Manhunt: Unabomber?
It seems that the series intends to be as accurate as possible in its coverage of the events that took place leading up to, during, and after Kaczynski's capture. Of course, there is always going to be a little bit of dramatization in any scripted project, because it's television. And, there's one major moment where things were dramatized in this series. As executive producer John Goldwyn says via email to Bustle, "Manhunt: Unabomber is factually accurate, with the notable exception of the encounters between Fitz and Ted Kaczynski."
FBI agent and criminal profiler, James "Fitz" Fitzgerald was an integral part of the real life case and is portrayed in the series by Sam Worthington. Goldwyn says that although Fitzgerald never met with the Unabomber in real life to convince him to plead guilty, the profiler did really fear that Kaczynski would "convince a jury that his arrest warrant was unenforceable, since linguistics was not yet recognized as legitimate forensics."
It was actually the accomplishments of Fitzgerald who first ignited Discovery's interest in this case. According to CNN, he became a pioneer in an unknown field of linguistics profiling and used his skills to determine a different (and more accurate) criminal profile for Kaczynski than the FBI originally compiled — all by using Kaczynski's "manifesto" and own writings to learn more about who he was. About Fitz's impressive role in Kaczynski's capture, Goldwyn says:
"Without the benefit of computer technology to expedite the process, Fitz painstakingly examined the way language was used in Kaczynski's Manifesto to arrive at a profile that was radically different than the one the FBI relied on. His methodology was revolutionary and without precedent in criminal science."
In respect to the fictional meetings between Kaczynski and Fitz that appear in the series, Goldwyn stresses that, though fictional, they serve to "reveal how Ted's empathic genius destabilized Fitz and how close he came to using the technicalities of the law to escape conviction."
All in all, Manhunt: Unabomber seeks to be an accurate, and still fascinating, portrayal of the Kaczynski case. It's a story that's been relatively untouched in the golden age of true crime shows, which have covered other '90s cases like O.J. Simpson, JonBenét Ramsey, and The Menendez Brothers extensively instead. True crime fans will surely want to tune in to Discovery at 9 p.m. ET to see what Manhunt has to offer the genre.