How Can Some People Fall In Love Again So Soon Right After A Breakup?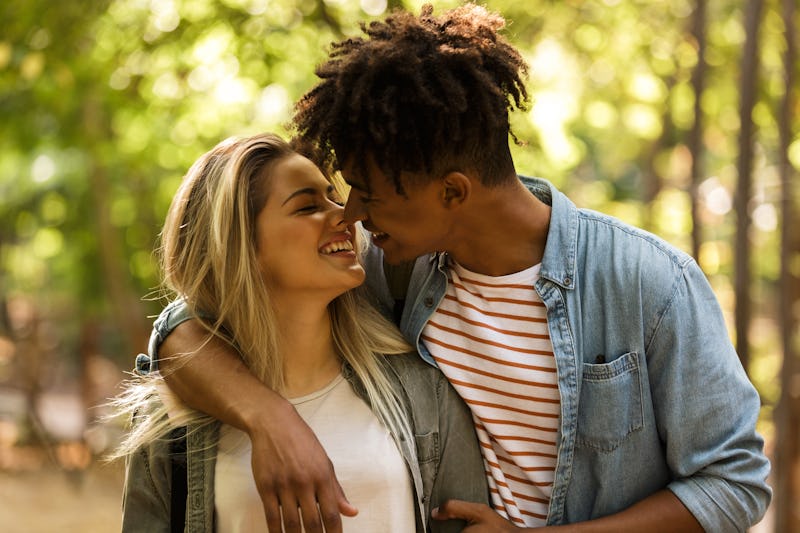 Shutterstock
There's no right or wrong way to get over a breakup. There's no set time frame for moving on either. But if you're someone who can't stomach the thought of being with anyone else for a while, it can be pretty shocking to find out that your ex has happily moved on and fallen in love with someone else so soon.
Some people really can move on quickly right after a breakup. In fact, a 2007 study published in The Journal of Positive Psychology found that most people can get over heartbreak in about three months. According to Kim Egel, licensed therapist who specializes in relationships, how long and intense the relationship was are often key factors that contribute to how long it takes someone to heal. If your families are close, or if you have the same friends, it can be even more difficult to fully walk away.
"Healing time is very individual and unique to the specific relationship dynamic," Egel says. "For example, if the relationship was unhealthy and abusive, it could be longer to sort through the kind of emotions that come with such a connection."
It may seem obvious, but there is a difference between seeing someone new and actually being in love with them. It's not shocking to find someone getting out there and dating other people in order to help with the moving on process. That's what rebound relationships are all about. But it can be pretty surprising to hear someone say they've already fallen in love again so soon. According to experts, it's very possible for some people.
Here are the reasons why some people can fall in love again so soon right after a breakup.