How Celebrities Are Helping Puerto Rico In Ways That President Trump Hasn't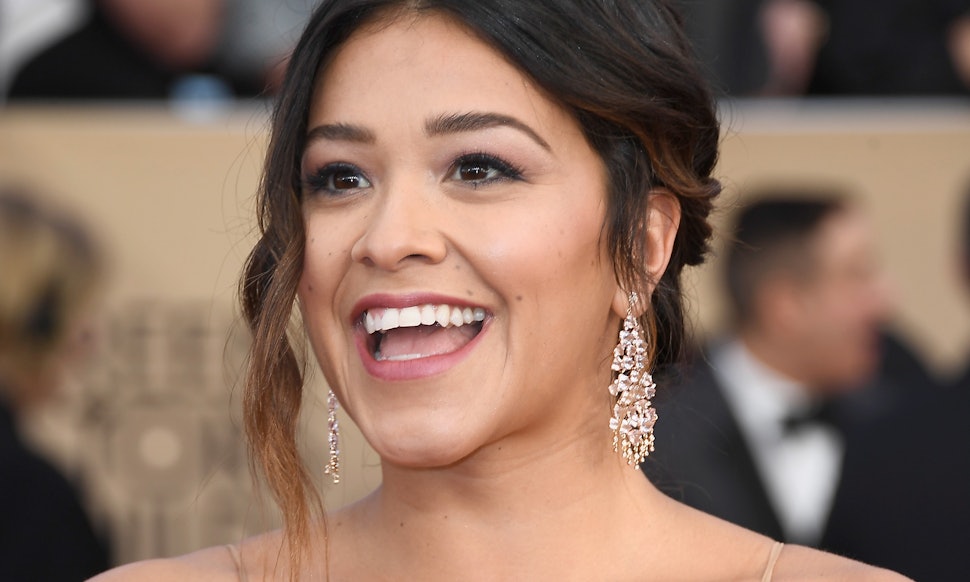 Frazer Harrison/Getty Images Entertainment/Getty Images
Hurricane Maria, the second Category 5 hurricane this season, battered Puerto Rico in September. The storm killed at least 16 people in the country, knocked out power for 30 million residents, and impaired Puerto Rico's infrastructure, leaving millions without power. In the days after the hurricane, non-profits have been raising money for relief, and even celebrities began helping Puerto Rico, more so than one particular person whose literal job it is to help.
Maria was the worst hurricane to ravage the island in 85 years, and the aftermath led to damage of the Guajataca Dam, which holds a man-made lake, and could endanger the lives of 70,000 people if it bursts. President Trump, who tweeted more than 15 times over the weekend about the NFL, didn't mention Puerto Rico once.
Although Trump approved emergency status for Puerto Rico and acknowledged that the area was "absolutely obliterated by Maria," he still hasn't visited the island. Trump has also deployed Federal Emergency Management Agency military units to provide aid, but locals say that it took the U.S. government several days to contact leaders in Puerto Rico's cities, according to Slate.
"We still need some more help. This is clearly a critical disaster in Puerto Rico," Puerto Rico Gov. Ricardo Rosselló said on Sunday night. "Whatever relief package we have, whatever impact we have, we are U.S. citizens," he continued. "We shouldn't be the lesser for it."
Here are a few celebrities who are doing more to help Puerto Rico relief efforts than Trump.
Jennifer Lopez
The actress joined New York Gov. Andrew Cuomo at a press conference on Saturday and addressed the crowd: "Lives have been lost. Power is down across the entire island," she said. "More than 15,000 people have been forced into shelters, and the storm has devastated the lives of thousands of others."
Lopez also revealed that she hasn't heard from her family members in Puerto Rico since the storm and has donated $1 million to help Hurricane Maria victims.
Lin-Manuel Miranda
Lin-Manuel Miranda, whose parents are Puerto Rican, has urged his followers on Twitter to donate to Hispanic Federation, a charity in which 100 percent of the proceeds will go into local work for recovery on the island.
Hillary Clinton
Clinton called out Trump directly on Twitter for his lack of effort towards helping Puerto Rico.
"President Trump, Sec. Mattis, and DOD should send the Navy, including the USNS Comfort, to Puerto Rico now. These are American citizens," Clinton said in a Sunday morning tweet.
Ricky Martin
The singer revealed in an Instagram video that he still hasn't heard from his brother since the hurricane. "I am very worried because I haven't been able to get in touch with my brother," he said. "We don't know where he is. I'm sure I'm not the only one who's dealing with this uncertainty," he said.
Martin has launched his own fundraising campaign to help with the relief efforts.
"I'm sure there are many people living outside of or on the island who have not been able to talk to their families due to communication issues," he added.
Daddy Yankee
The "Despacito" singer donated $1 million to Feed America and another $1 million to the Red Cross. "I know a lot of people are struggling. There's no communication, no power on the island, the hospitals are not working," he told CNN. "We need the government to be more proactive."
Aubrey Plaza
Aubrey Plaza, whose father is from Puerto Rico, posted a link to a Generosity fundraiser that has nearly $500,000 so far. According to the site, 100 percent of the money raised will go "exclusively to long-term relief for the victims of catastrophic Hurricane María in Puerto Rico."
House Speaker Paul Ryan said on Monday that "Congress is working with the administration to ensure necessary resources get to the U.S. territory." Trump also reportedly plans to send an aid package to Puerto Rico to Congress sometime in October, but lawmakers have slammed the president for remaining largely silent on the crisis in Puerto Rico.
Here's to the celebrities who are speaking up.