'Love Island's A&E Doctor Bagged 8 Weeks Off Work Thanks To This Unexpected Reason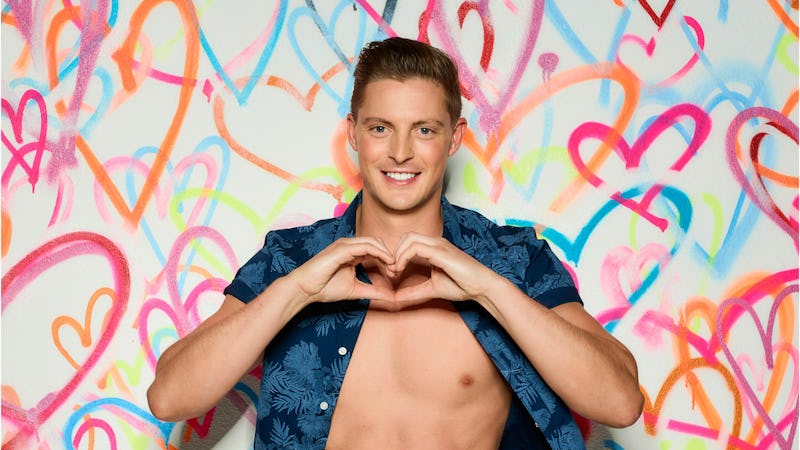 Love Island/ITV
Love Island is back, and with it, a fresh crop of contestants to get obsessed about. ITV finally revealed the 2018 line-up on Monday night and without a doubt, the islander that's got everyone talking at the moment is Dr. Alex George. Step aside Dr. Marcel, because Alex is an actual doctor. While it's great to see a guy with beauty and mega brains in the villa, a lot of fans are wondering how A&E doctor George got time off work to go on Love Island in the first place. What's going to happen to his patients?
Well, according to The Daily Mail, George has been working a zero hours contract. Under such an agreement, the employer does not guarantee their employee a set amount of hours, rather they offer them work as and when is needed. The contract states that employers cannot stop employees from doing any other work either and that employees can also refuse to work under the terms and agreements. This mean that senior staff based at the accident and emergency department of London's University Hospital Lewisham (where he works) could not have stopped George from appearing on the show. The Mirror also commented on the controversial nature of George's employment, stating the contracts are casual and employees are effectively on call.
Opening up about his career before heading into the villa, George claimed he loves his role as a doctor, and even hinted at ambitions to parlay his career in medicine into a career in television. "I absolutely love my job," he said in an ITV press release. "I've worked since the age of 13 to get here and I go to work every day and I genuinely enjoy it. I would probably go back and do it part-time. If I could mix it with TV work I would. I think there's probably room for a new TV doctor."
While working on an A&E ward is undoubtedly bracing and sometimes punishing work, George claimed Love Island may turn out to be just as challenging. Although he admitted he expects people will question why he decided to sign up for the ITV show, he explained that he has his reasons. He said: "As a person I am very high energy, I'm very driven and motivated and the work that I do shows that I like to achieve. I think some people would think I'm crazy coming on Love Island, it's completely different to working as an A&E doctor but at the end of the day, it's a great opportunity and I think 'why not, let's just go for it!'"
Originally hailing from Carmarthen in West Wales, George's romantic history includes a four-year long relationship with a girl he broke up with three years ago. "I think she would say I was very loyal and a good boyfriend to her," he continued. "Things didn't work out, we were young and as we got older we just changed."
Looking to the future, George claimed he is now looking for love on the island, but is also receptive to making some friends in the villa too. Commenting on what qualities he wants in a girlfriend, he explained that he looks for openness and honesty. "The best way to my heart is to be honest, open, passionate about something as well," he revealed in the press statement. "I am attracted to people who have drive and passion."
However, he isn't into what he deems "high-maintenance" girls, and doesn't want someone who will spend "three hours to get ready to go and walk on the beach". According to The Metro George is already the bookies' favourite to win, with the online gambling company Betfair offering 2/1 odds on him winning, with fellow contestant and Eastenders' Danny Dyer progeny, Dani Dyer, hot on his heels with 3/1 odds.
Watch this space.