You Won't Believe Which Celeb Introduced Laura Whitmore To Boyfriend Iain Stirling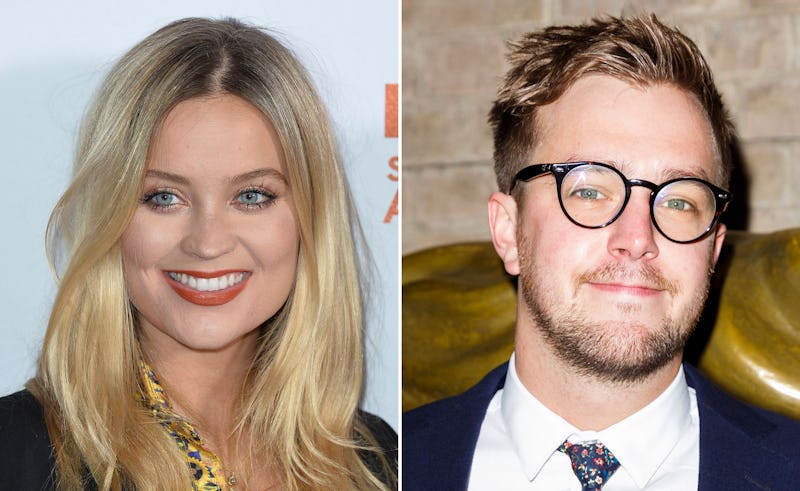 Jeff Spicer/Getty Images Entertainment/Getty Images/Tristan Fewings/Getty Images Entertainment/Getty Images
She's the presenter of I'm A Celebrity...Get Me Out Of Here! NOW! and he is no less than the king of voiceovers and narrator of Love Island. In 2017, their paths crossed for the very first time and the connection was pretty much instant. But how did Laura Whitmore and Iain Stirling meet? What's their story?
Well, it was Whitmore who ended up spilling the beans on how the pair met during an interview the MailOnline in March. The Irish star explained that they were introduced at the Children's BAFTAs by Ore Oduba, the winner of Strictly Come Dancing. What a story.
"I was presenting an award and he won an award, so I met him there," she said. "I don't know if we were in other relationships but I was just friendly with him." After that, they started getting pretty close just ahead of Stirling jetting off to join the villa for the launch of Love Island 2017.
The couple then they kept things above board and were friends for a while before anything romantic happened. When they realised they did want to be more than just friends, the pair decided to keep it private. "Again, you don't really know until you decide and you don't want everyone knowing your business," Whitmore explained. "So we decided to keep it quiet as much as possible."
Despite how loved-up the couple look now, their relationship wasn't exactly smooth sailing in the early days. As their romance began to flourish, they were both hampered with busy work schedules. Whitmore was getting theatrical in the Peter James play Not Dead Enough, while Stirling had Love Island voice-over commitments. "It's quite hard when you're back and forth," continued Whitmore. "You try and see each other as much as you can."
During a recent appearance on the Comedy Central programme The Chris Ramsey Show, Stirling was confronted with the notion he was "punching above his weight" by the host. However, he wasn't offended at all. In fact, he very gallantly replied saying he didn't actually mind hearing that, because "it just means I've done better haven't I?" What a sweetheart.
"I've got someone like me that's like, much, much better" he carried on. "And Laura's got someone like her but much worse. I'm dead happy because she's lovely and stuff."
Whitmore had similarly sweet things to say about him when she was later grilled on their romance. When asked by the MailOnline in February of this year how she balanced their commitments with their relationship (what with Whitmore having to disappear to Australia to film I'm A Celebrity...Get Me Out Of Here! NOW! for weeks at a time) she responded very positively.
"But you know I actually talk to him more when I'm away," she responded. "Because you end up on the phone. If you're in the house with someone and you're watching television and you're not concentrating… I think we're very lucky with FaceTime now and stuff like that."
If you ask me, it seems like the couple's relationship is pretty solid and very much going strong. Indeed, The Sun has even reported that the pair are planning to move in together. "Laura is buying a home, and friends say the couple will turn it into a love nest," the paper reports. While those claims have not been confirmed by either of them, based on some of their decidedly cute Instagram content, they are clearly very happy so it could very well be true.
Watch this space. I have my suspicions there's a lot more to come as far as this love story is concerned.