According To Princess Diana, She Saw Prince Charles Only 13 Times Before Their Wedding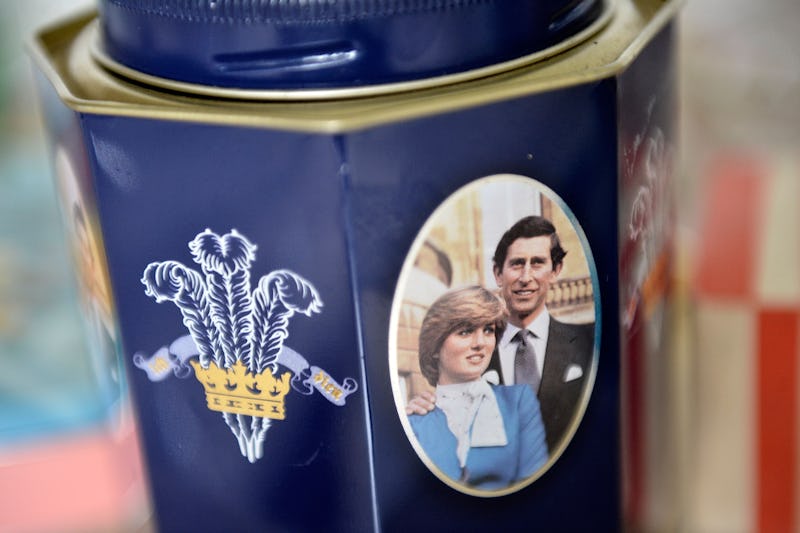 Bethany Clarke/Getty Images News/Getty Images
Princess Diana got engaged to Prince Charles when she was just 19 years old, but she was even younger when they were initially introduced. Prince Charles and Princess Diana first met in 1977 when she was just 16, according to The Telegraph. Prince Charles was 29 at the time. Diana recounted the initial meeting with Charles during a TV interview following her 1981 engagement. "It was 1977, Charles came to stay. He was a friend of my sister Sarah's. [He came] for a [hunting] shoot. We sort of met in a plowed field," she said.
The royal family and Diana's family, the Spencers, actually go way back. So, it's not surprising that Charles was close enough with the Spencers to stay at their estate. According to another Telegraph article, the Spencers have served in prominent positions to the royal family for decades. Diana's great-grandfather was senior officer for both King Edward VII and King George V. Her great-aunts served in Queen Elizabeth II's mother's court. Diana's father was also an officer for the queen and her father.
In the same post-engagement interview, Charles remembered being taken with Diana during that 1977 trip to her home. "I remember thinking what a very jolly and amusing and attractive 16-year-old she was. I mean, great fun and bouncy and full of life and everything." He added, "And I don't know what she thought of me." Diana responded, "Pretty amazing."
That line about her being 16 was one of several cringe-worthy moments in the interview, in which Charles also agreed was in love with Diana by flippantly saying, "Whatever 'in love' means."
Diana told the same story in an interview included in the documentary Diana: In Her Own Words. She said, "For a 16-year-old, for someone like that to show any attention was just so... [I was] sort of amazed. Why would anyone like him be interested in me?" She was also sure to note that, though they met when she was 16, it was a further two years before Charles took a more forward interest in her. He actually dated her sister Sarah briefly in the interim, according to People magazine.
"For about two years saw him off and on with Sarah," Diana recounted, explaining that she saw Charles again at his 30th birthday party, and later in July of 1980 at the request of a mutual friend, Philip De Pass. It was then that Charles took a serious interest in her. "Philip De Pass [said], 'Would you like to come, because we've got Prince of Wales staying, and you're young blood. You might amuse him.'"
Once there, Diana commiserated with the prince over the recent death of his uncle. "I said, 'You looked so sad when you walked up the aisle at ... Lord Mountbatten's funeral," she said in the In Her Own Words doc. "I thought, 'This is wrong. You are lonely. You should be with somebody to look after you,' etcetra. And the next minute, he leapt on me, practically."
From there, according to the Daily Telegraph, Charles invited Diana out on the family yacht in August, and to Balmoral in September, which is well-known as the Scottish vacation home for the queen. He proposed a handful of months later in February 1981.
The In Her Own Words documentary also quotes Diana as saying that she and Charles met only 13 times before they married, according to the Mirror.
It was basically a handful of hunting trips and visits to various estates from ages 16-19 and that was it. Diana married days after turning 20 and her new existence in the public eye had begun. Her life would never be the same again.