Everything We Know (And Don't) About How Prince Harry Proposed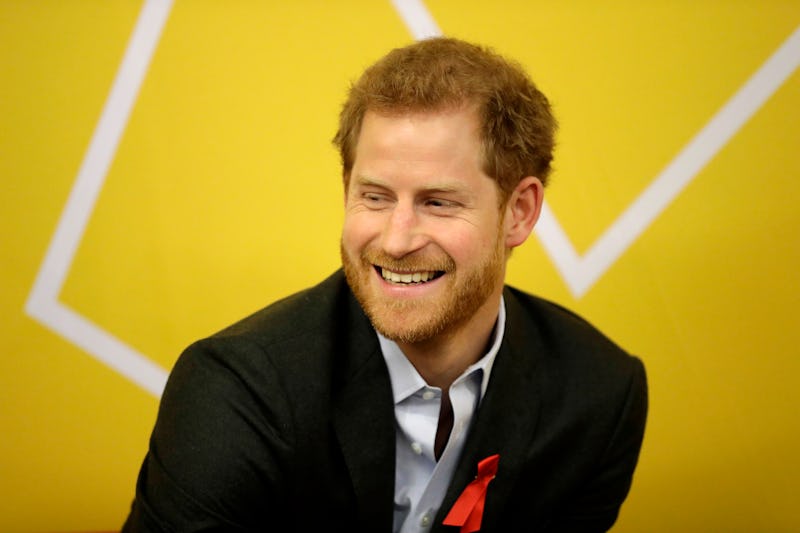 WPA Pool/Getty Images Entertainment/Getty Images
The best part of learning that a friend has gotten engaged, of course, is hearing the proposal story. So now that Prince Harry and Meghan Markle are engaged, the obvious question is how Prince Harry proposed to Markle — especially since in this case, you know that it's bound to be incredibly romantic.
So far, we know that Harry proposed to Markle earlier in November, and there's a chance that her engagement ring could feature one of Princess Diana's — that is, Harry's mother's — jewels. Before Harry could propose to Markle, he had to gain the approval of his grandmother, the Queen — which she was reportedly happy to grant. He didn't just follow his own country's law requiring him to get the approval of the monarch, however. He also asked permission from Markle's parents, who have since released a statement expressing their great delight.
"We are incredibly happy for Meghan and Harry. Our daughter has always been a kind and loving person. To see her union with Harry, who shares the same qualities, is a source of great joy for us as parents," Thomas Markle and Doria Ragland wrote in a statement. "We wish them a lifetime of happiness and are very excited for their future together."
While no concrete news has come out about where and how Prince Harry actually proposed, some have speculated that he may have done it in secret when the two went on a vacation for Markle's birthday in August. They went to Botswana, where Harry reportedly organized a surprise celebration for her with friends of his. The latest reports, however, say that Harry proposed in London in November, most likely at Nottingham Cottage, the cottage on the grounds of Kensington Palace where Prince Harry has been living for the last couple of years. Markle will now be moving into Nottingham Cottage to live with her fiance, so it would have made sense as a perfect place for a private proposal.
A romantic private proposal would have been fitting, too, in part because of how rabid the press has been about their whole relationship since it became public. While Markle seems to have handled it well and remained quite down to earth, Harry issued a statement expressing his disappointment and worry over the way she and those close to her were being hounded and abused soon after they brought their relationship into the public. Proposing at home — far from any prying eyes — might have seemed like the only right choice.
Even a private proposal can be incredibly romantic, though, and there's absolutely no doubt that Harry cooked up something incredibly special. Besides their trip to Botswana, the couple have also done some pretty remarkable traveling in the fairly short time that they've been together. They spent their first holiday season together in northern Norway in January 2017 at a cozy lodge where the northern lights are often visible, and went to one of Harry's friend's weddings in the Caribbean later in the year. Since then, they've appeared publicly as a couple, and now of course the engagement is only the beginning of many, many more public appearances together.
And as the public continues to speculate about how Harry may or may not have popped the question, a private proposal in a place where he feels comfortable would follow a pattern - because that's exactly how Prince William proposed to Kate Middleton. Will popped the question while he and Kate were on a trip to Kenya, and Will used Princess Diana's engagement ring because he wanted to "[make] sure [his] mother didn't miss out on today and the excitement."
So, Harry proposing to Meghan in Botswana with a jewel from his mother would have been entirely fitting — but a Nottingham Cottage proposal would also have been just as perfect.