Rob Lowe & Sheryl Berkoff Didn't Get Together Immediately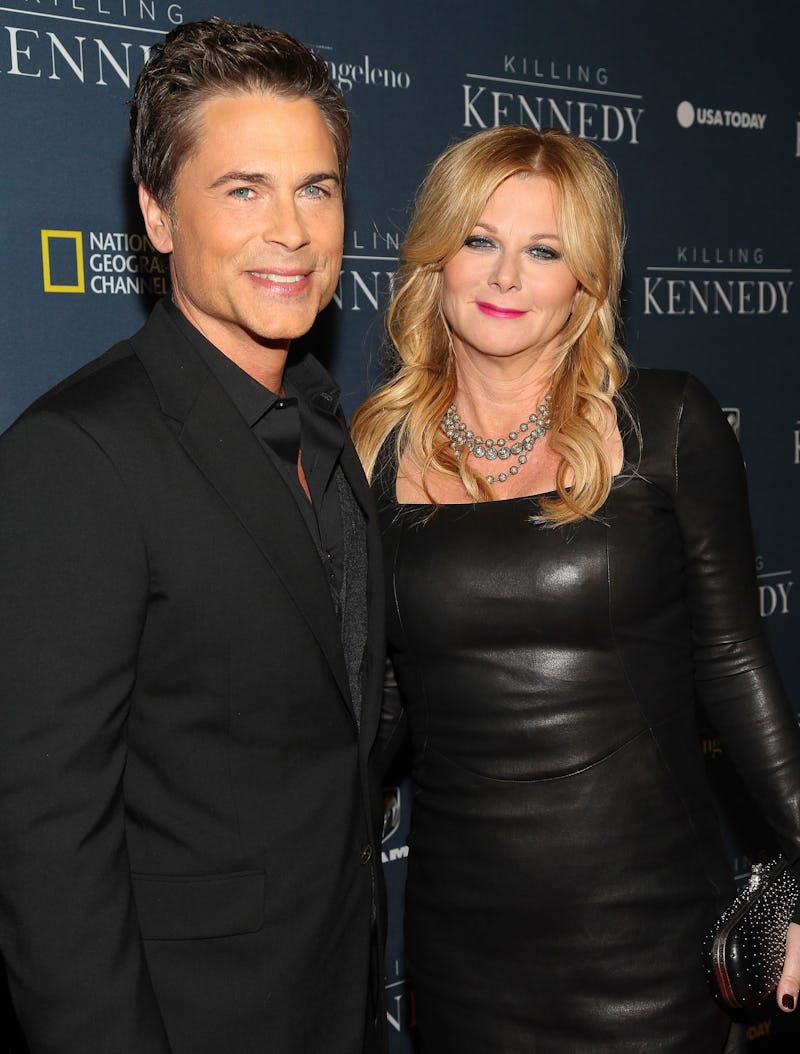 Imeh Akpanudosen/Getty Images Entertainment/Getty Images
Wednesdays on A&E this summer are about to get a lot more paranormal... and good looking. Actor Rob Lowe and his sons, Matthew and John Owen, are starring together in a new show called The Lowe Files, in which they will travel the country and explore spooky legends and infamous unsolved mysteries. The father-son dynamic that Lowe and his sons have is a joy to watch, and their relationship makes you wonder about who the woman is behind this mystery-obsessed family. Lowe has been married to Sheryl Berkoff, since 1991, but it took them a while to get to that point.
Lowe and Berkoff first met on a "half blind" date back in 1983, as he put it in an interview with USA Weekend. They went on a few dates but were just not ready to be in a relationship at the time. The two ended up not seeing each other again until almost seven years later when Berkoff was Lowe's makeup artist on the set of his movie Bad Influence.
The pair got married on July 22, 1991, but their road to the altar was not easy. Lowe suffered from alcoholism and had a sex tape scandal under his belt.
In an interview with Haute Living, Lowe talked about the significance of his relationship with Berkoff:
"I had met my now wife, Sheryl, and was attempting my first try at monogamy — which was not really in my nature at the time — and I wasn't able to do it. It made me examine how I was living my life. That led me to getting sober, which led me to changing my life — giving me everything I now have."
Lowe has now been sober for over 25 years and credits his wife's support for his success.
During their long marriage, Lowe's acting career has led to him being paired up with many striking leading ladies. When asked about how his wife feels about the constant attention in an interview with The Guardian Lowe said,
"Well, listen, we would never have been drawn to each other if she wasn't a great sport and didn't have amazing perspective, and she continues to have that to this day. She's very secure with herself, and that makes it easy for me to go about and do what I do, and sometimes my work calls me to hop into a bed and kiss a pretty girl."
Lowe and Berkoff had their 26th anniversary this July and Lowe took to Instagram to celebrate:
After 26 years and two kids, Lowe and Berkoff's relationship is one of the rare Hollywood success stories. Looks like the couple who wears stylish sunglasses and poses in front of helicopters together, stays together.