Sam Hunt & Hannah Lee Fowler Have Known Each Other Forever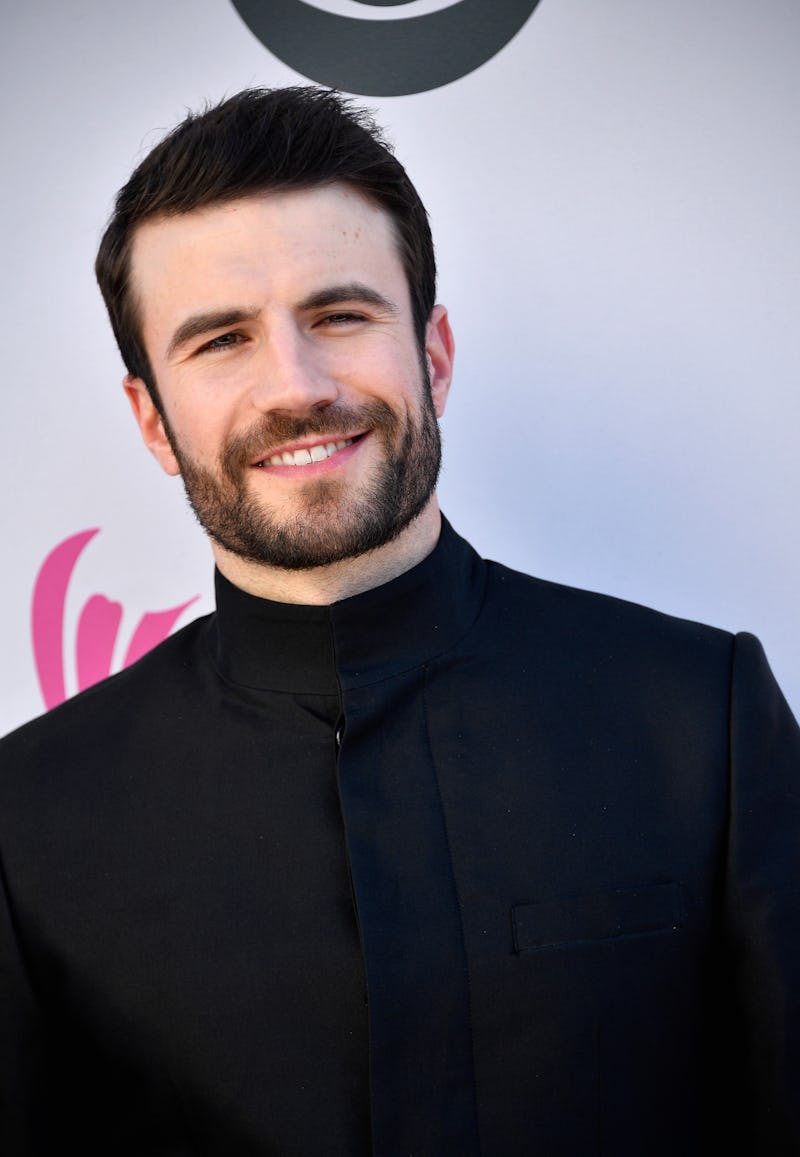 Frazer Harrison/Getty Images Entertainment/Getty Images
As disappointed as you may be that Sam Hunt is no longer single, how can you not be happy that the 32-year-old country singer found the love of his life, Hannah Lee Fowler? You might even be curious about their love story. Just how did Sam Hunt and Hannah Lee Fowler meet? For those unaware, their story sounds like something out of a romantic comedy. They've actually known each other for almost an entire decade.
According to the New York Daily News, Hunt and Fowler first started dating in 2008. Though, their relationship seemingly wasn't all sunshine and rose, because they reportedly dated on and off since then until they officially said "I do" in April 2017, per TMZ.
Based on a 2014 interview Hunt did with E! News, he revealed that his first studio album, Montavello, is inspired by Fowler. Montavello is a town in Alabama, where it appears the country star first met his now wife. According to E! News, it seems likely that they met while Hunt was playing football at The University of Alabama at Birmingham.
"I didn't actually live in that town," he told E! News. "I had never visited Montevallo, but right before I left to go to Nashville I met a girl from there. A lot of the experiences I had with her and the relationship I had with her, that inspired a lot of the songwriting on the album."
Hunt has never commented on their actual wedding, but before TMZ reported they got married on April 15, Hunt opened up to Entertainment Tonight on April 2 at the 2017 ACM awards about his soon-to-be nuptials with Fowler. After being asked about what looked to be a wedding band on his ring finger, the singer told ET, "I put it on to try it on and decided it felt too good and I didn't want to take it off," he said. "It's only a few weeks left before we do get married."
The "Body Like a Back Road" artist also dished to ET, "We are both kind of introverted people for the most part, so we don't like celebrating ourselves too much." He then confessed, "If there ever is a time to do it, it is now, and it is more to celebrate the union of marriage than it is each other. I am excited about doing that."
Their engagement was first announced in January.
Exactly how their first meeting went down remains unknown, but what is clear is that Hunt and Fowler must have had quite the connection since day one. I mean, look at them now.