'Southern Charm's Shep & Austen Have A Lot In Common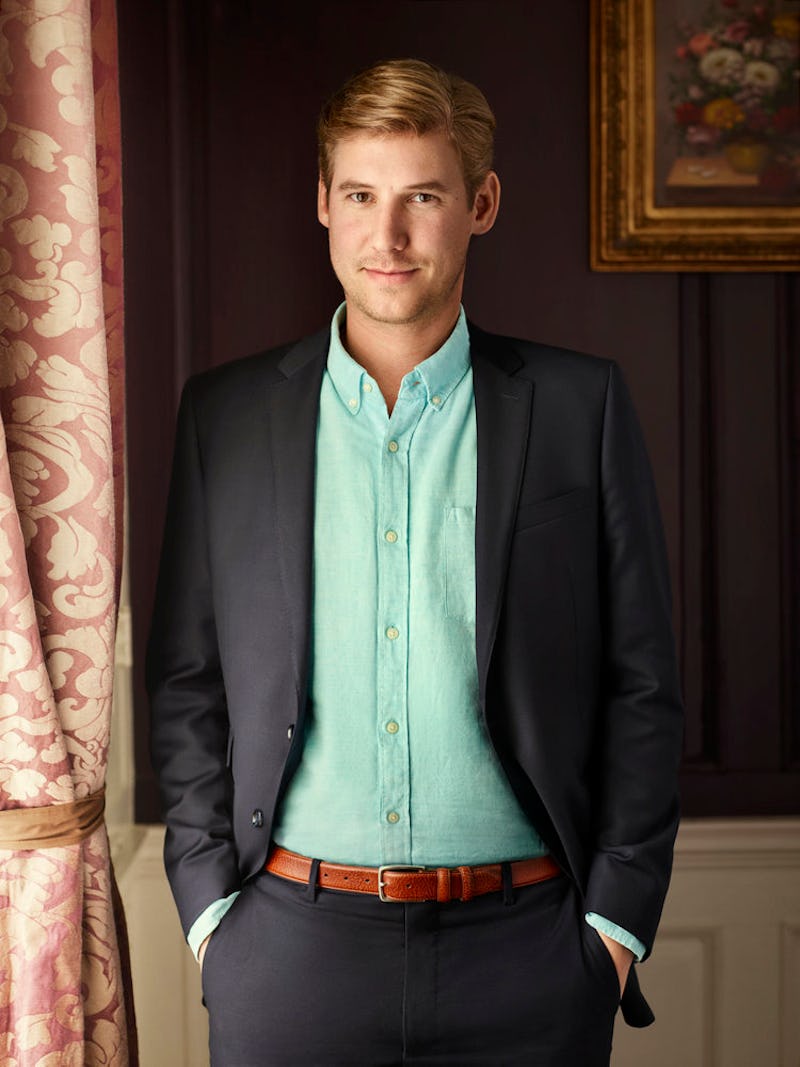 Rebecca Miller/Bravo
Bravo's Southern Charm Season 4 premieres on April 4 and there will be a new face in Charleston: Austen Kroll, who is good friends with Shep Rose, according to Bravo. So then how did Shep and Austen meet? Austen's Bravo profile indicates that these two men have a lot in common, recalling that the duo became "fast friends" and "even faster competition to the fair ladies of the low country." The network even calls Austen "Shep's protégé" in its official description of Southern Charm Season 4, but how they met hasn't been officially confirmed or revealed.
Being single and living in Charleston aren't all they have in common though. Austen's Bravo bio goes on to say that "the pair shares an affinity for golf, over imbibing, and leisurely activities." And it may have been alcohol that may have brought them together — professionally. As you know, Shep is a bar owner in Charleston, as co-owner The Commodore and The Alley at the Palace Hotel, which reopened last year. According to his LinkedIn profile, Austen is the territory sales manager for Red Hare Brewing Co., which is based in Atlanta. So it's entirely possible that these two met as hospitality professionals — perhaps as Austen was selling beer that Shep was buying for his bars. Previously, Austen worked as the cellar man for the Palmetto Brewing Company in Charleston, so that could be another way he and Shep became acquainted. Perhaps the series will either show or recount their first meeting at some point on-screen for fans.
Bravo's description of Southern Charm Season 4 also mentions that when Austen joins the group, he may need to work to get out of Shep's shadow and will be "eager to prove that he is anything but the new Shep." Austen is his own man, after all. According to his Bravo bio, Austen was born in Washington, D.C., and grew up in Charlotte, North Carolina. His LinkedIn profile details that he went on to study business and management at the University of Alabama, and even spent a semester studying abroad in Prague.
Austen's Instagram account has photos from his most recent trip to the Czech Republic with his family last year.
No matter how they met, it sounds like Shep and Austen have a friendship that should be fun to watch on Southern Charm Season 4.