This Is The Most Common Way Married Couples Are Meeting Today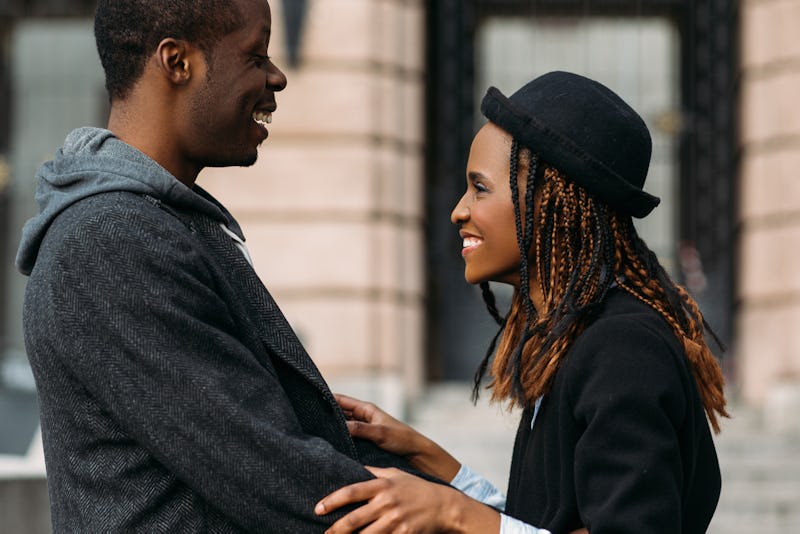 igor_kell/Fotolia
What's the best way to meet someone? Well, a new survey from the Knot, the online wedding brand, found that traditional methods may not be as popular as you think. The Knot 2017 Jewelry & Engagement Study looked at over 14,000 engaged or recently married Americans — asking them questions on everything from how the met to how they planned the wedding. And, in what feels like a huge win for any millennials everywhere, at 19 percent of people, online dating was the most common way people met their spouses or spouses-to-be — that includes those who met through dating apps and dating sites (17 percent), and those who met on social media (two percent).
It's more proof that online matches can turn into real relationships, which really shouldn't come as a surprise. Young people are the most likely online daters and a lot us will know some success stories of people who met on dating apps. It should be about the connection, more than the actual way two people meet. "On the surface, the proliferation of hookup apps might make it seem seem as though romance is dead and all anyone (particularly men) is looking for is sex," relationship therapist Aimee Hartstein, LCSW tells Bustle. "But once we scratch the surface it seems that people are not that different today from how they always were... If most people try their best to be loyal and monogamous while in a relationship, why should they be any different just because the relationship was started from an app?"
Exactly. Phones are just a de facto way of communicating and getting things done, so of course it's going to be how more and more people date — even people who are looking to settle down. I've gone to more than one wedding of people who met on Tinder (and one of them even had the phrase 'Swipe Right' in Latin on their invitations). It's just becoming more and more the norm.
But online wasn't the only way the people were meeting each other — some of the more old-fashioned methods are still getting some love. Here were the other ways folks meet their spouse-to-be.