A Top Literary Agent Has Some Words Of Advice For Aspiring Agents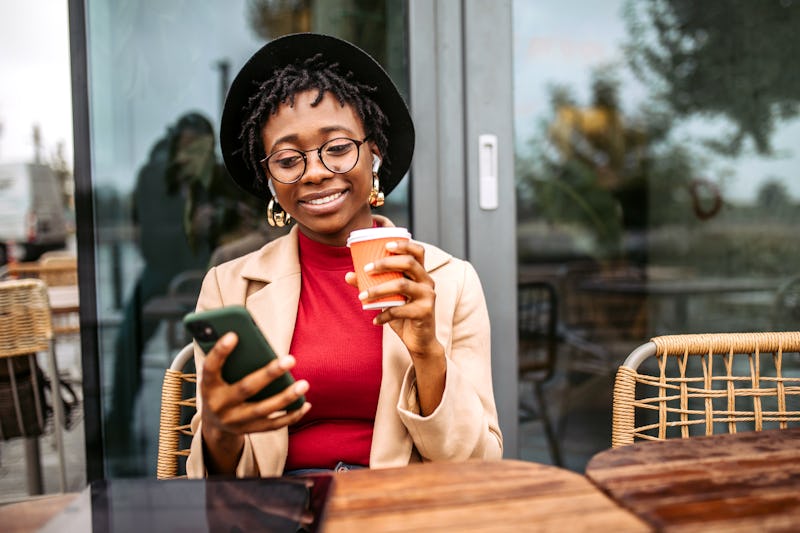 hobo_018/E+/Getty Images
It's not uncommon for book lovers to take an interest in literary careers. From authors to editors, publicists to agents, it seems like there are countless dream jobs all to to do with books... but securing one of those jobs can feel like a sheer impossibility. With so many prospective literary career seekers flooding the market, and so few coveted positions to go around, the job search can be equal parts frustrating, time-consuming, and soul crushing. But, maybe it doesn't have to be that way. There are, after all, lots of people who do succeed in finding their ways into the book world. Joanna Volpe, president and literary agent at New Leaf Literary & Media (she represents some of the biggest authors in the game, including Veronica Roth, Leigh Bardugo, Gabby Rivera, Holly Black, Susan Dennard, Danielle Paige, and others) is one of them, and she didn't get there by accident.
But, what exactly is in the job description of literary agent? According to Volpe, it turns out there is no such thing as a typical day.
"Literary agents wear many hats, depending on the needs of our clients," Volpe tells Bustle. "At any given time I could be negotiating a deal, reading and editing a manuscript, reviewing a marketing campaign, ​liaising with the publisher on a book cover, attending events, visiting a film set, taking meetings with editors or buyers, brainstorming career plans... the list goes on! That wide variety of work is one of the things I love about the job: every day is different and brings new and unique challenges to the table. As the president of the company, well that just adds team management and company analysis and future-planning to my plate, among other things."
If that sounds like your idea of a dream career, keep reading below for Volpe's tips, thoughts, and lessons learned as one of the major agents in the game today.