How Do You Become A Literary Agent? Joanna Volpe Of New Leaf Literary & Media Has Some Words Of Wisdom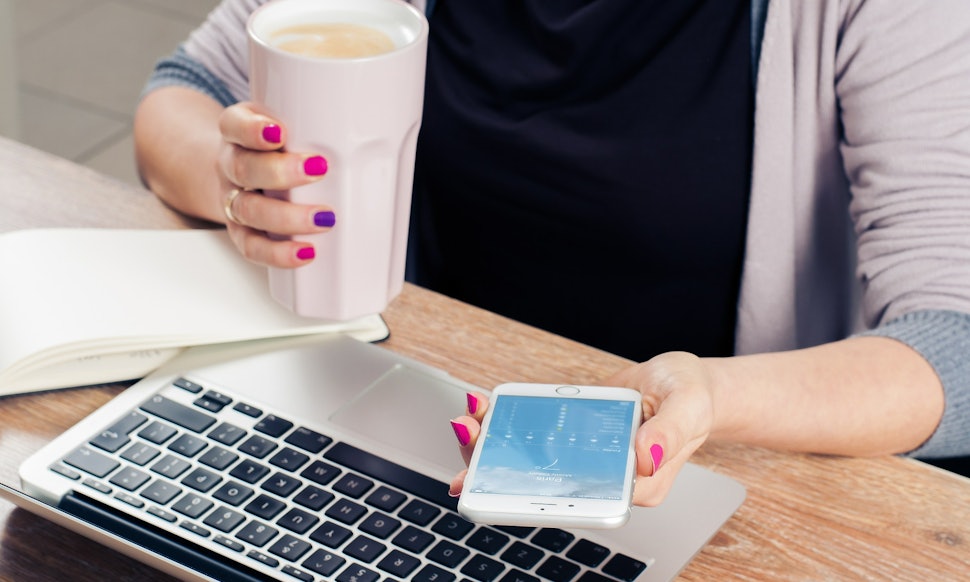 Firm Bee/Pixabay
It's not uncommon for book lovers to take an interest in literary careers. From authors to editors, publicists to agents, it seems like there are countless dream jobs all to to do with books... but securing one of those jobs can feel like a sheer impossibility. With so many prospective literary career seekers flooding the market, and so few coveted positions to go around, the job search can be equal parts frustrating, time-consuming, and soul crushing. But, maybe it doesn't have to be that way. There are, after all, lots of people who do succeed in finding their ways into the book world. Joanna Volpe, president and literary agent at New Leaf Literary & Media (she represents some of the biggest authors in the game, including Veronica Roth, Leigh Bardugo, Gabby Rivera, Holly Black, Susan Dennard, Danielle Paige, and others) is one of them, and she didn't get there by accident.
But, what exactly is in the job description of literary agent? According to Volpe, it turns out there is no such thing as a typical day.
"Literary agents wear many hats, depending on the needs of our clients," Volpe tells Bustle. "At any given time I could be negotiating a deal, reading and editing a manuscript, reviewing a marketing campaign, ​liaising with the publisher on a book cover, attending events, visiting a film set, taking meetings with editors or buyers, brainstorming career plans... the list goes on! That wide variety of work is one of the things I love about the job: every day is different and brings new and unique challenges to the table. As the president of the company, well that just adds team management and company analysis and future-planning to my plate, among other things."
If that sounds like your idea of a dream career, keep reading below for Volpe's tips, thoughts, and lessons learned as one of the major agents in the game today.
1

You Don't Have To Have A Lit-Based Degree To Work In Publishing
"I was one of those folks who changed my major halfway through college from psychology to... whatever would allow me to graduate on time. For me, I couldn't wait to start working, so I remember going to my guidance counselor and just asking her what I [could] cobble together to still graduate in four years," Volpe says. "We landed on a B.S. in Human Development, which encompasses a ​lot of psychology, sociology and liberal arts courses. All of the literary agents I know come from different walks of life in terms of education and past career history. Some were previously editors, some lawyers, some teachers. I know one who was a chef, another who was a comedienne, and another who was a stunt man. Agenting doesn't require a specific education, it requires that the person read a ton, that they have good sales skills, and that they learn in almost an 'apprenticeship' type way, on the job."
2

Agenting Doesn't Have To Be A Lifelong Passion
"I didn't know exactly what an agent was when I started to apply for publishing jobs. After college, I actually went into teaching for a couple of years, then I worked in an office as an executive assistant. By the time I realized that I wanted to get into publishing, I was in my mid-twenties, so it was like starting over," Volpe says. "I got a job at Barnes & Noble to learn more about the business, but I was applying for editorial internships and jobs every day. I sent out over 60 resumes that year. And I took some night courses at NYU to learn more about publishing. One of the courses at NYU that piqued my interest was called 'How to Be a Literary Agent.' It changed my entire path. I thought I wanted to be an editor, but as soon as I learned what a literary agent's job was, I realized it was the perfect gig for me."
3

You Can Land Your Dream Job...With A Little Extra Effort
"Every one of my professors [at NYU] actually worked in the publishing industry, so I decided early on that I would utilize these connections as best I could. [One of] my professors ran his own agency, and our classes often took place at his offices, and occasional guest lectures were given by other agents on his staff. After class I volunteered to help clean up, run errands, anything he or his agents might need. [When] classes were done for the semester, he offered me an internship, and that turned into an assistant job at the company," Volpe says. "My advice to those trying to break into the business is this: go the extra mile. There are a lot of really smart, really qualified people out there vying for the same job that you are. But not everyone is willing to go the extra mile, to put in the extra time, to break down boxes or run mail to the post office. Meanwhile, it's exactly those kinds of things that make you stand out as someone who will do whatever it takes to get the job."
4

Make Sure You Possess A Few Necessary Prerequisites
"The only few prerequisites I believe are absolutely necessary to become a literary agent are these," Volpe says.
1. "Read. A lot. Both in and out of your preferred genres and markets. Also make sure most of the work you're reading is current! You'd be surprised how many folks apply for internships or jobs and say that the last dozen books they read were all classics. We all love the classics, but unless you're planning on resurrecting Dickens, Dostoyevsky or Vonnegut, how do you plan on selling books that publish today?"
2. "Intern and assist for at least a few years. So many people who apply for either our intern program or for assistant positions ask the same question during their first week: How soon can I become an agent? While I can appreciate the entrepreneurial spirit, I also know that being an agent is taking on a lot of responsibility. You don't just sell books. You're in charge of someone's livelihood. You don't want to rush into advising someone on how to map out their careers without gaining as much knowledge as possible."
3. "Stay on top of the industry news. Even well before I got that first internship, I had already subscribed to Publisher's Weekly. And there are a number of other sites and newsletters that are great resources: Publishing Trends, Publisher's Marketplace, Shelf Awareness, The Book Page, to name a few. I also get The Hollywood Reporter and Entertainment Weekly, but that's not a pre-requisite for publishing specifically."
5

You Don't Need To Have A Specialty
"I actually think that the beauty of agenting is that you aren't tied down to a specific type of book, market or genre. While I'm known most for my work in young adult, which is likely because a few of my books have been turned into films, I also represent picture books, middle grade, comics, adult non-fiction and fiction. So really.. .across the board! And I love that because as a consumer and a reader, my interests vary greatly as well. I feel very lucky that I get to see that reflected in the work I do," Volpe says.
6

Being A Woman In Publishing Can Help You As Much As Hurt You... So Plan To Be Tough And Ask For Help
"I didn't find it hard to get my foot in the door as a woman," Volpe says. "No one seems to mind an earnest, hardworking female intern or assistant. But when I started getting more ambitious, I did find it very difficult to be taken seriously at times. I've had men take credit for my work, proposition me at events, even though I'm married, and I can't tell you how often I've heard the phrase 'You look so young!' in a business meeting. Do guys hear that when they're over thirty? I don't really think so. As for advice, all I can say to young women hoping to break into the industry is not to let those kind of things distract you from your goals. Keep your eye on the prize, and find support and mentorship from other smart, ambitious, hardworking women. There are many of us!"