How Long Does Super Bowl Overtime Last?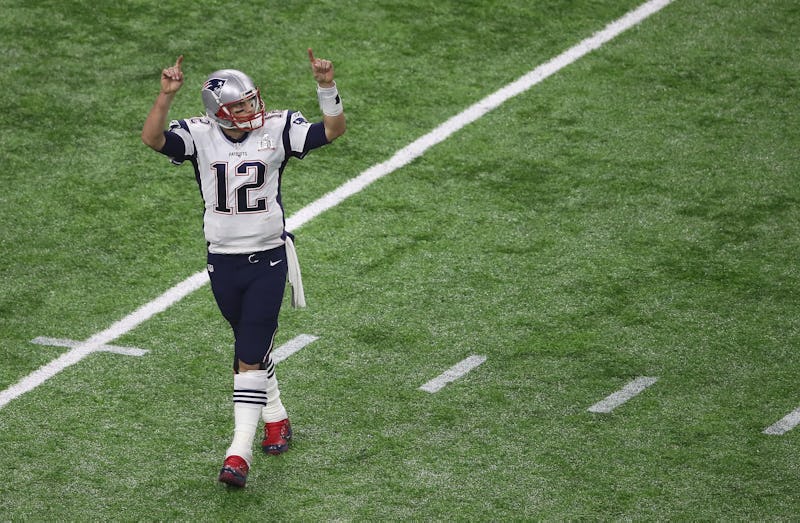 Ezra Shaw/Getty Images Sport/Getty Images
The biggest football game of the year came down to the wire, prompting many viewers to ask: How long does Super Bowl overtime last?
This depends on how the teams play, and how they score. NFL overtime lasts a maximum of 15 minutes, but the key word here is "maximum." An overtime period can end early in a number of scoring situations, so let's take a quick look at how NFL overtime rules work.
Overtime begins when the fourth quarter ends in a tie. The visiting team calls heads or tails, and a coin toss determines who starts with possession.
If the team that starts with the ball scores a touchdown, the game is over, and they win. If they only score a field goal, however, the other team gets the ball, and if they score a touchdown, they win. If they don't, they lose. Now, if both teams score consecutive field goals, the game enters sudden death. At that point, the first team to score any points, through any means, wins the game.
Super Bowl LI entered over time after the New England Patriots and the Atlanta Falcons tied 28-28. However, the Patriots put a quick end to it, scoring a touchdown on their first possession to win the game.
Make no mistake: This outcome was nothing short of stunning. The Patriots trailed by 16 points at halftime, but came back in the second half and won the game. If that's not an upset, upsets don't exist.