Why 'RHOC' Is Starting To Feel Like 2 Different Shows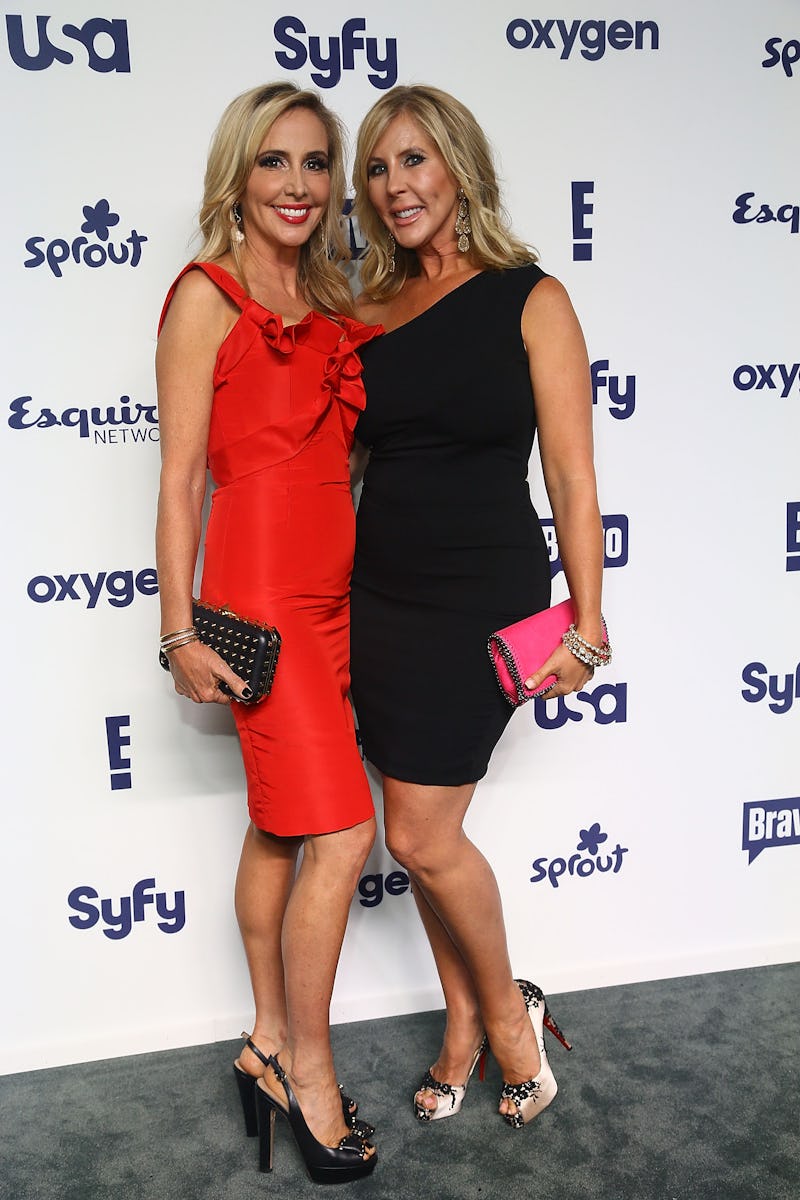 Astrid Stawiarz/Getty Images Entertainment/Getty Images
It's completely understandable that The Real Housewives Of Orange County stars Tamra Judge and Shannon Beador don't want to be best friends with Vicki Gunvalson after she spread horrible rumors about both of their marriages. In the Aug. 14 episode, Shannon and Tamra refused to speak to Vicki at Meghan Edmonds' "sit and see" party. While this is their real lives, it's also reality TV. It is just unrealistic for Tamra and Shannon to avoid Vicki on RHOC, when they are all still cast members.
To emphasize my first point: it's very rational for Tamra and Shannon to not want anything to do with Vicki, after she shared rumors with Kelly Dodd that Tamra's husband Eddie Judge "is secretly gay" and that Shannon's husband David Beador abuses her. Not only that, but Kelly brought these stories to the forefront when she mentioned them on the show. Nevertheless, it is just absurd to be on a show with a handful of cast members and insist on completely avoiding one of them — let alone the sole original cast member who still remains..
How are viewers supposed to follow RHOC this season if the cast is divided? It's basically like watching two different shows. Not only that, but if Shannon and Tamra really don't want to be around Vicki so badly, they might be better off just leaving the series. Vicki doesn't seem to care if they're on the show or not, and she might consider reconciling with either or both of them again, if she were given the chance.
Yes, they don't have to actually be buddies, but staying a couch away from each other at the shower for Meghan's baby daughter Aspen was a little ridiculous. At this point it's harming the show that all the scenes including Shannon, Tamra, and Vicki involve talking behind each other's backs instead of actually interacting.
At the end of the day, these women are technically coworkers. For the sake of the office's (in this case, the Bravo reality TV show's) morale, they should just be polite and at least acknowledge each other's existence. There's no need to be friends or truly get along, but it's ludicrous to expect fans to care as much about The Real Housewives of Orange County as they used to, when it's essentially split into two different shows.