How Many Children Does Elizabeth Guzman Have? The Democrat Adores Her Big Family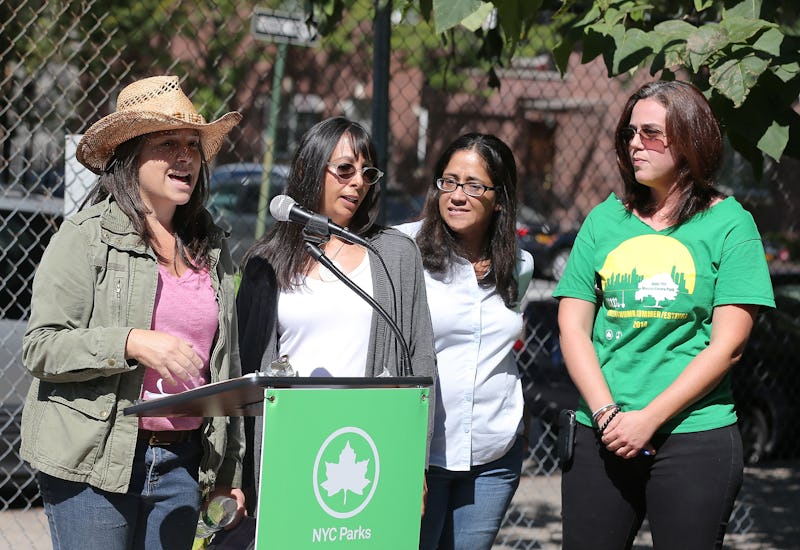 Jemal Countess/Getty Images Entertainment/Getty Images
The Democrats are offering two responses to President Trump's State of the Union this year — and one will be a member the Virginia House of Delegates, who also happens to be an immigrant. Originally from Peru and a mother of four, Elizabeth Guzman will give the SOTU response in Spanish. Her background as an immigrant is expected to be a prominent part of the response. Her content will be original and pre-taped, and will not be a translation of the English-language response which will be given by Massachusetts Rep. Joe Kennedy III.
On her campaign website, Guzman explained that she was living in Peru as a single mother before coming to the United States, "looking for a better future for her oldest daughter."
"She remembers those early years; working three jobs in order to afford a one-bedroom apartment for her and her daughter," the campaign site expounds. While her daughter was at school, Guzman worked at Wendy's. Then after her daughter went to bed, she worked the night shift at CVS. On weekends, she took shifts at a department store.
Now, some 15 years later, Guzman is married and has four children, and went back to school with help from her husband, Carlos. She has a Master's in Public Administration from American University and a Master's in Social Work from the University of Southern California.
According to the website, everything Guzman has accomplished in her career as a public administrator and a social worker has happened "in between ballet and tap lessons, Girl Scouts and Cub Scouts activities, judo practices, and swimming lessons at the Dale City Recreation Center," a community pool in the Northern Virginia town, Dale City, where she lives.
Guzman's first daughter is named Pamela. She and Carlos added three children to their family: Ivana, Carlos Jr. and Hanna. Her family watched her be sworn in this January, months after her historic win as the first female Latina immigrant to win a Virginia House election. She beat an eight-term Republican male incumbent and fundraised to a level surpassed by only one other delegate candidate. Another 19 freshman Democrats swept into power with her.
Her decision to get involved in politics may come up too: She volunteered for Hillary Clinton's 2016 campaign, but already knew that she would run herself.
"I realized we'd never had any elected officials who could tell the reality of why immigrants come to this country," she told Univision. "Just because the color of our skin is different doesn't mean we are criminals. I didn't see anyone talking about how immigrants are hardworking, how they leave their homes and families and professional careers to come here to start all over. They don't talk about us being family-oriented people, we just hear bad things. So, I decided to step up."
In addition to anecdotes about her arrival in the country, her big, happy family, and arrival to the political scene, you can expect Guzman to be direct about progressive Democratic policies. "What happened in Virginia was a message that if we stick to our values, we can win elections," Guzman told HuffPo. "And that's what Americans want to see. They want to see us fighting for the right issues." "We cannot be centrist any more," she added. "We have to go back to our values.
Guzman told Univision that she will focus on not just her story, but also how immigration policies need to better keep families together, families like hers. "The message is that we are here, that we are gaining strength, that there are many Hispanics that are succeeding," she told Univision. "We're going to send a message to the nation that we have a voice."
Her comments will be broadcast on Univision, Telemundo and CNN en Español after the SOTU. You can also watch out for her and her husband at the Capitol; they will be House Minority Leader Nancy Pelosi's guests.