Here Are All The Confederate Monuments That Were Removed After Charlottesville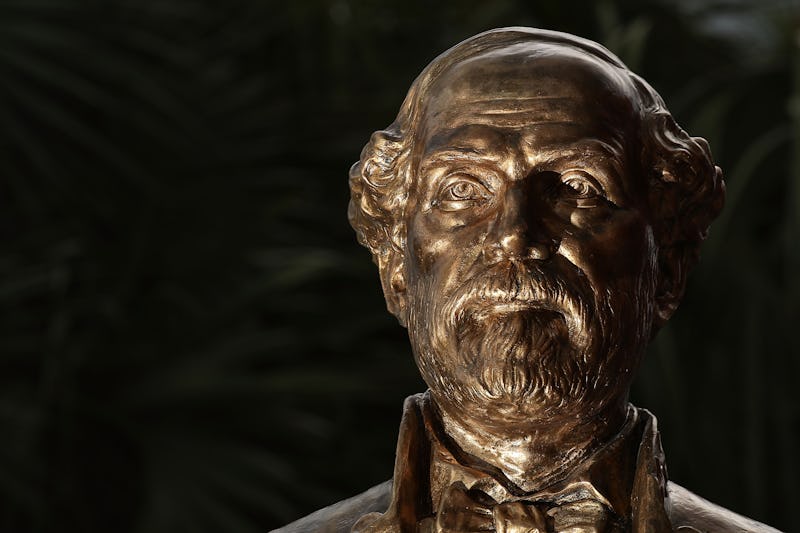 Joe Raedle/Getty Images News/Getty Images
A fatal white supremacist rally in Charlottesville, Virginia, on August 12 has led to an increased momentum to remove Confederate monuments across various cities and municipalities in the United States of America. The controversial and far-right Unite The Right rally became deadly after the killing of a 32-year-old woman named Heather Heyer who died after a man drove his vehicle into a group of anti-racism activists, according to authorities. Ever since the white nationalist rally in Charlottesville, Confederate monuments and plaques are being removed swiftly and quietly in other states while more proposals to do the same are underway.
Confederate nostalgia in the United States isn't confined to statues only; it frequently extends to flags, schools, and public parks. According to federal data compiled by Vocativ, there are at least 188 schools in the country named after Confederate leaders. Parks in Virginia like Lee Park and Jackson Park were named after Confederate figures like Robert E. Lee and Thomas "Stonewall" Jackson but after a public survey and a local committee's decision, they both were renamed to Emancipation Park and Justice Park respectively.
With the far-right violence witnessed in Charlottesville, mayors of other cities have bolstered their efforts to remove Confederate monuments from public view. Workers in Gainesville, Florida removed a Confederate soldier's statue on Monday while laborers in Birmingham, Alabama, concealed a monument of Confederate soldiers and sailors on Tuesday night. Mayor William Bell is reportedly discussing the legality of obviating the Confederate monument from public space.
In Franklin, Ohio, city officials declared that they had eliminated a marker for Robert E. Lee on Thursday while in Los Angeles, a rather unknown Confederate monument in the Hollywood Forever Cemetery was removed this week. In San Diego, a plaque in memory of the president of the Confederacy, Jefferson Davis, was taken down by the city council on Wednesday. In Brooklyn, New York, two plaques honoring Lee were quietly removed as well.
Apart from the taking down of monuments, city councils across the country have moved forward to propose more removals. From North Carolina, Texas, Montana to Maryland, Florida, and Washington, councils are working on proposals for the elimination of monuments that critics believe glorify slavery and white supremacy.
While many city councils are taking a critical view of these monuments, Donald Trump sided with keeping Confederate statues up in public space. In a statement delivered at Trump Tower, Trump said, "This week it's Robert E. Lee. I notice that Stonewall Jackson's coming down. I wonder, is it George Washington next week, and is it Thomas Jefferson the week after? You know you really do have to ask yourself, where does it stop?"
Whether it can be stopped or not varies. As Trump must be aware, the decision to remove monuments or rename public spaces is entirely and solely up to the laws governing that specific state.