Mercury Retrograde Could Have A Major Effect On Your Sex Life — Especially If You're One Of These 2 Signs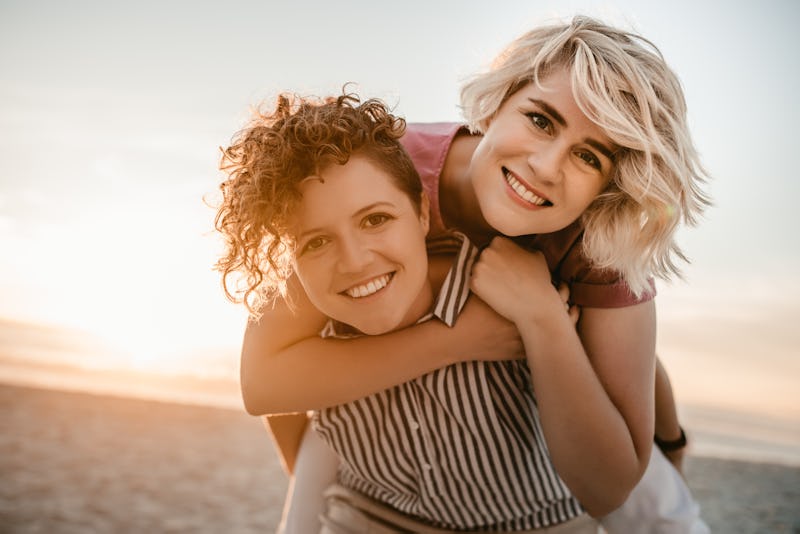 Shutterstock
Astrology's most notorious planet, Mercury, is stationed to turn retrograde for the second time this year from Jul. 7 to Jul. 31. This regular retrograde famously affects technology and communication. But e-meetings aren't the only things interrupted. Affects can seep into your love and consensual sex life. While you're doing that emergency pre-Mercury retrograde computer backup you might also want to know how summer 2019's Mercury retrograde will affect your sex life. Because sex goes ~hand-in-hand~ with communication.
The term "retrograde" might induce a minor panic leading to an emergency computer backup. Astrologers caution us to triple check e-mails before pressing send and saving our work as we go. Mercury's three week transit tends to interrupt technology with obnoxious mishaps. But since we date online, Mercury's retrograde may meddle in love and our sex lives. You might accidentally swipe left on your soulmate or a babe you want to hook up with. While they may be forever lost to the pixels, others won't be. When it comes to sex during Mercury retrograde, focus on how you communicate what you want to yourself and your partner(s). Especially when it comes to ~desire~.
"Mercury retrograde offers us all a chance to mix up our sexual desires," New York City based astrologer Lisa Stardust tells Bustle. Mercury's retrograde isn't going to plague all zodiac signs with mediocre sex due to its usual mishaps with miscommunications. "Each sign can elevate their sexually consensual lifestyle during the retrograde," Stardust says. Just be clear with yourself and your partner about what you want and watch out for those pesky sexting typos.