16 Women Reveal The "Non-Essentials" They Buy That They Refuse To Feel Guilty About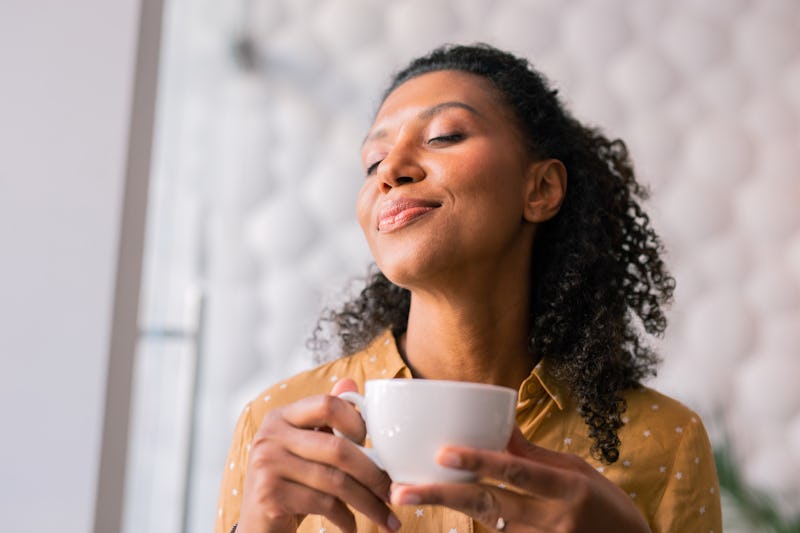 Shutterstock
In Bustle's series How Much I Spent, women get honest about how much they're investing in a particular aspect of their lives, and why. For Bustle's Rule Breakers issue, we asked 16 women and non-binary individuals around the world to tell us how much they spend on the little indulgences that bring them joy — even if society deems these purchases as "non-essential."
Sometimes we all need an indulgence — whether it's a book, a massage, or a simple chocolate bar grabbed from the drugstore. Even when life gets expensive, there are some items that we refuse to give up, for the sake of our self-care and feeling of worth. Feeling guilty about the therapy, books, or candles you love? Don't. People worldwide are making similar non-essential investments in their own happiness.
There's currently a debate around the impact purchasing "non-essential" items has on personal finance, and whether it's sensible for young people in particular to spend on small luxuries rather than save for bigger things. Those who condemn non-essential spending, however, have been accused of shifting the blame: instead of looking to systemic problems preventing home ownership and savings among millennials, like student debt and unstable job markets, they're blaming spending habits instead.
But experts say that spending on small luxuries — whatever that means to you — can have a strong psychological impact. "Budgeting is often confused with deprivation," Elaine Grogan Luttrull, CPA, the founder of financial coaching service Minerva Financial Arts and a board member of the Financial Therapy Association, tells Bustle. "But that's just not the case. Spending on self-care or things you love should be part of a healthy overall financial plan — even if some things seem frivolous or luxurious to an outsider."
The lipstick index was invented during the recession in the 2000s to track spending on cheaper indulgences, such as lipstick, because people tend to invest in them even when times are tough. While bigger expenses like vacations are put off until times are better, we often refuse to stop buying the cheaper things that make us feel great. Because, let's face it: Living in late capitalism can be rough, and everybody deserves a little luxury in their lives.
Here are the 16 non-essential items women and non-binary folks wouldn't give up for anything.