Upgrade Your Lip Game With Too Faced's New Melted Latex Lippies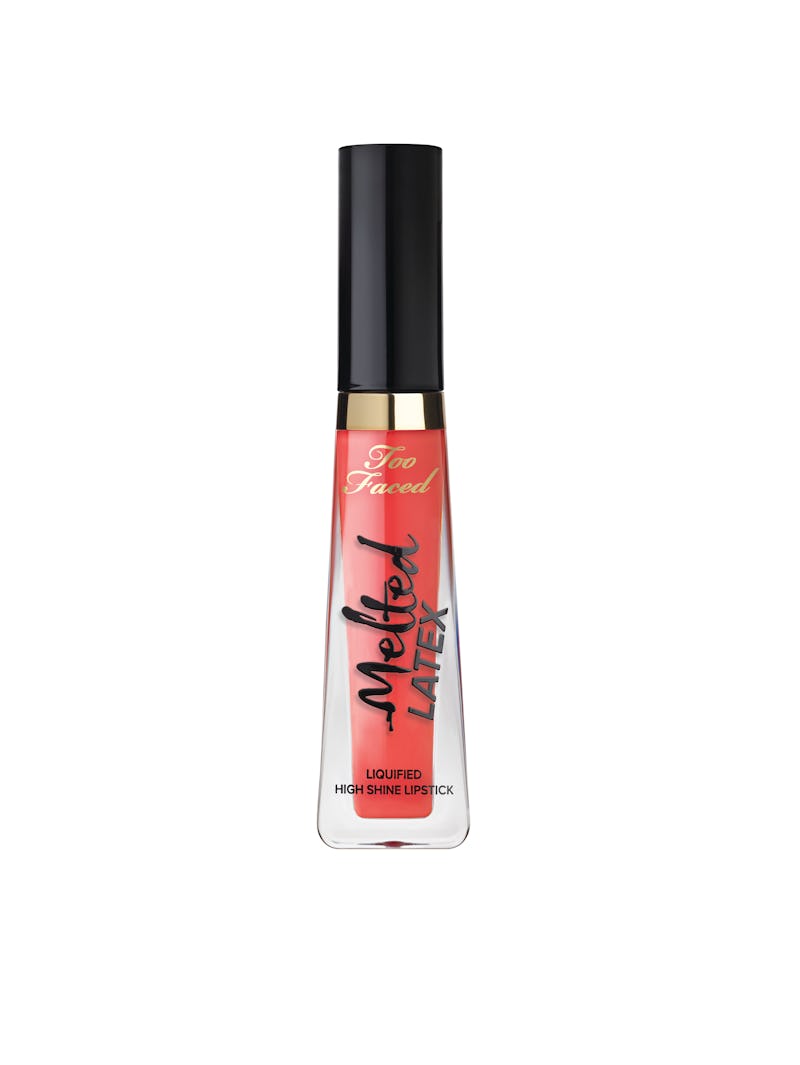 Too Faced
Is it too early to start thinking about Fall? The answer is no, especially when it comes to Too Faced's Fall 2017 launches. From new, glittery eyeshadows to setting powders and an extension of its Born This Way Concealer and Foundation shades, there's no way to not get excited. But the one thing I'm looking forward to most would have to be The Melted Latex lipsticks, of course.
Call me a lipstick fiend, but I think I've finally fallen prey to the uber-pout. There's just a je ne sais quoi about having luscious lips, and nothing says lush better than a mega-high shine lip. The ultimate solution for the ultra-matte lips we've been seeing everywhere for the past few seasons is Too Faced's new Melted Latex. It's a liquified lipstick with high shine finish and gives a lacquer-like vibrancy that leaves your lips feeling rich and juicy for hours. Sounds pretty good, right? Even better, the Melted Latex comes in 16 different shades to choose from, ranging from deep purples and candy apple reds to bright pinks and sexy nudes.
If you're ready to give that matte lippie a short break, you can get your hands on a tube of Melted Latex this June for $21 online at toofaced.com. Be sure to mark your calendars and start saving — you most definitely will want more than one!
This I'm Bossy shade is for the powerful women out there.
Bye Felicia is for the sassiest of the sassy.
For the perfect champagne lip, choose Pop The Bubbly.
Hot Mess is the only berry shade you need for the fall season.
Need a mocha lip? Strange Love is the Melted Latex lippie for you.
Who doesn't want to wear Unicorn Tears on their lips?!
Mark your calendars for June — your lips won't want to miss out on these beauties!