Here's How Much It Costs To Drink In Your City Over A Lifetime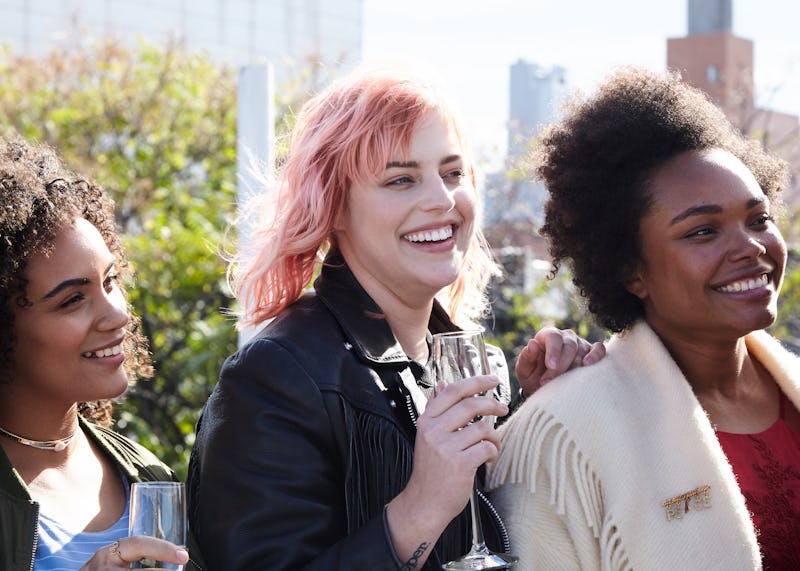 Hannah Burton/Bustle
Whether you like an occasional tipple or a have favorite go-to cocktail, there's no denying that drinking can get expensive. It may be one of the most common ways to socialize, but it can do a lot of damage to your wallet. In fact, if you've ever found yourself wondering, "How much should I spend on booze?" then you're not alone. Recently, Alcohol.org, an alcohol use disorder resource, looked at how much people spend on alcohol over the course of a year — and over the course of a lifetime. The results might just make your bank balance wince.
Now, obviously it can be tricky to work out exactly how much a given person spends — it depends on what they drink, how much, and where they drink it, not to mention how much things cost in that particular city. So to find out, Alcohol.org looked at City-Data to work out how many drinks people have per week on average in different cities — then they used CDC data on life expectancy to work out the number of drinks consumed over a lifetime. To figure out the actual cost of all those drinks, they used Expatistan data to look at the costs of drinks in different cities, assuming that people had two drinks out per week and the rest were had at home. Of course, where you drink can make a big difference. So if you're someone who drinks in expensive bars a few times a week, your spending could be much higher than the average — but if you tend to just enjoy drinks at home with dinner, it might be less.
So how much are our drinking habits hurting our wallets — and where does it hurt the most? Here's what the survey found.