How Much Does It Cost To Go To The Met Gala?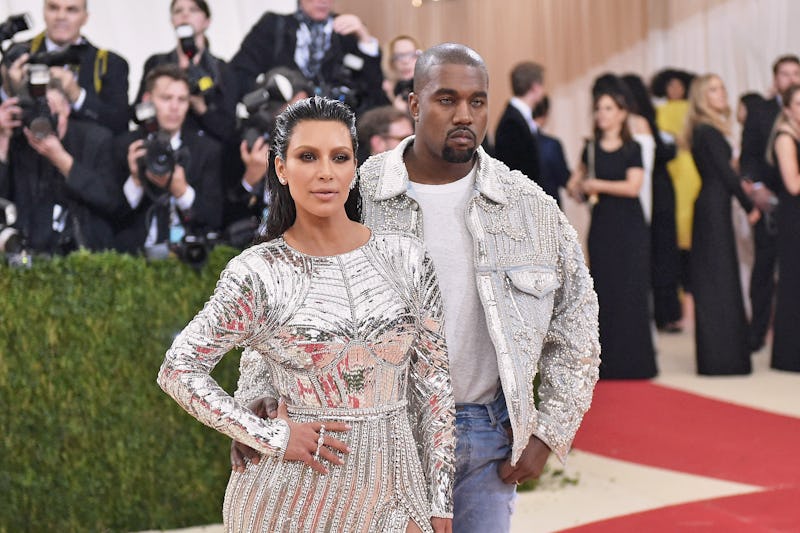 Mike Coppola/Getty Images Entertainment/Getty Images
Getting on the guest list for the 2017 Met Gala is pretty tough, but let's imagine a world wherein you do get invited: How much does a ticket to the Met Gala cost?
The Met Gala (once dubbed the "Oscars of the east coast" by the New York Times) is a benefit for the Metropolitan Museum of Art's Costume Institute, which relies on the money raised at the yearly gala.
Every Met Gala has a theme, and this year it's "Rei Kawakubo/Comme des Garçons" in honor of 74-year-old Japanese designer Rei Kawakubo. According to the Business of Fashion, Kawakubo never trained to be a fashion designer; instead she studied art and literature at Keio University and yet, went on to be one of the most legendary designers in the game.
Her unique journey with fashion is reflected in her work. In a 2005, interview with The New Yorker, Kawakubo said, "I only came to Paris with the intention of showing what I thought was strong and beautiful. It just so happened that my notion was different from everybody else's." Her designs defy gravity, her fabrics twist and jut at angles never before attempted. They seem like something out of a dream world, a place where people's most raw emotions are worn on the outside.
So, how much does a ticket to the Met Gala cost? In 2005, a ticket to The Met Gala could run between $5,000 and $15,000, according to New York Magazine. According to The Huffington Post, a ticket to the Met Gala in 2016 cost $30,000 and a table cost $275,000.
Have an extra 30 grand just lying around? If only it were that simple. You can't just walk up to the gala in a pair of jeans, and some years there is even a white-tie dress code. According to Refinery29, if you factor in the cost of a dress, hair, makeup, nails and everything else that goes into a Met Gala look, and you're looking at a price tag of $62,000.
Simply put, the 2017 Met Gala isn't exactly a reasonably-priced event — not even for those who have the luxury of getting an invitation. Watching the coverage on social media (and on Bustle, of course) will be a much more financially responsible affair.