Ariana Grande's New Perfume Is Red Hot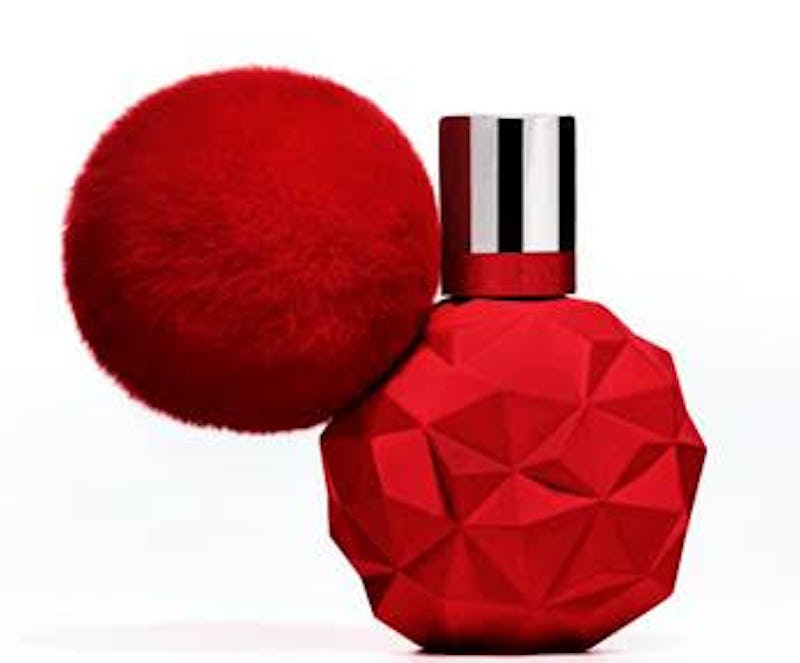 If you haven't heard the latest news, Ariana Grande is launching another fragrance — a limited edition version of her second fragrance, Sweet Like Candy. Grande's latest perfume will be a sultrier version and will have everyone feeling like the sexy, "Dangerous Women" they are in every way.
Like her other two perfumes, this limited edition version comes in a multifaceted, crystal-shaped bottle with the fluffy pom pom to go with it. This time, the bottle comes in a vibrant, fiery matte red that'll stand out against all the other perfume bottles on the shelves. If red is the sexiest color out there, this perfume already embodies it.
Limited Edition Sweet Like Candy Perfume, $49, Ulta
Going along with the sultry vibes of Grande's latest perfume, this fragrance claims to have all the juicy scents of fruit blended together with the burst of floral notes. When you spritz this perfume, you'll be feeling sweet and feminine with an extra kick.
If you're a die-hard Ariana fan or want to embody her essence, you can get your hands on a bottle of this red hot fragrance on Jan. 15. It's going to be sold exclusively in Ulta Beauty stores for $49.
Check out Grande's commercial for her second scent, which inspired this edition.
Limited Edition Sweet Like Candy Perfume, $49, Ulta
Just wait until her campaign photos for this bright red bottle comes out!