Shop The Kylighter Bundle Option & Save Some Cash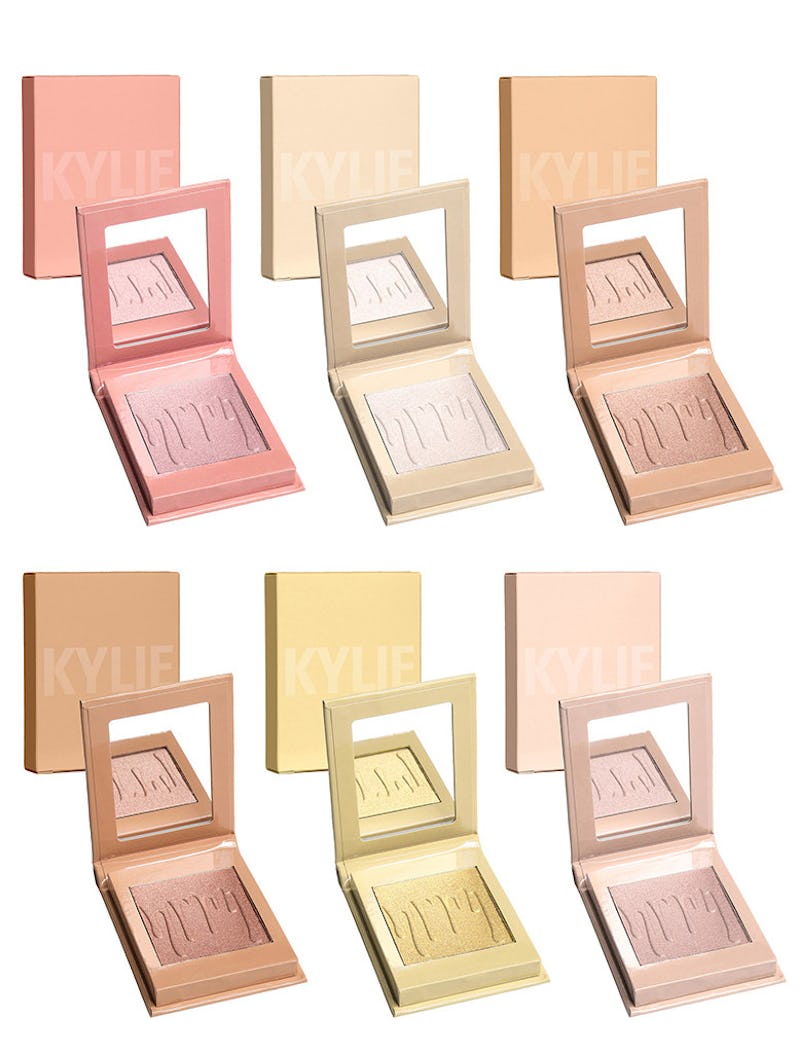 Courtesy Kylie Cosmetics
When this brand releases a new product — you're going to want to get it in your makeup bag, stat. Because there's no denying Kylie Jenner is excellent at creating must-have beauty items. Her latest product came in a variety of shades, which made the choice of selecting which one to add to your cart extremely difficult. How much is Kylie Cosmetics' Kylighter Bundle? Now, you don't have to pick a favorite.
With highlighter shade names such as Banana Split and Salted Caramel, you deserved to treat yourself to seconds (and thirds, and fourths). But, the brand took it a step further than that. With the option to purchase the shades as a bundle, you can get all six shades in one fail swoop. Plus, you'll save a little bit of money when you shop it!
It would cost $132 to buy each $22 Kylighter one-by-one. But, with the single press of the "add to cart" button, all six of these items could be yours for $130. Convenient shopping and money-saving? That's the way to do it! Apparently, most Kylie Cosmetics fans would agree because this bundle didn't stick around for long when the Kylighters were restocked on Mar. 9. Due to its popularity, the bundle was out of stock on the Kylie Cosmetics website at the time of publication, but that doesn't mean it won't make a comeback as soon as these products are up for grabs again.
The more Kylighter, the better.
The option to shop in bulk is pretty amazing.
Ranging from bronze to white gold, each hue has something special to offer.
There's no time for self control when products this incredible become available.
Expanding your Kylighter collection six shades at a time? Yeah, it's the way to go.
Be sure to shop this bundle option as soon as it's in stock on the Kylie Cosmetics website again. Then, once these items ship to you, your makeup routine will have reached maximum glow capacity. And you just can't beat that!