You Can Now Shop Kendall + Kylie Eyewear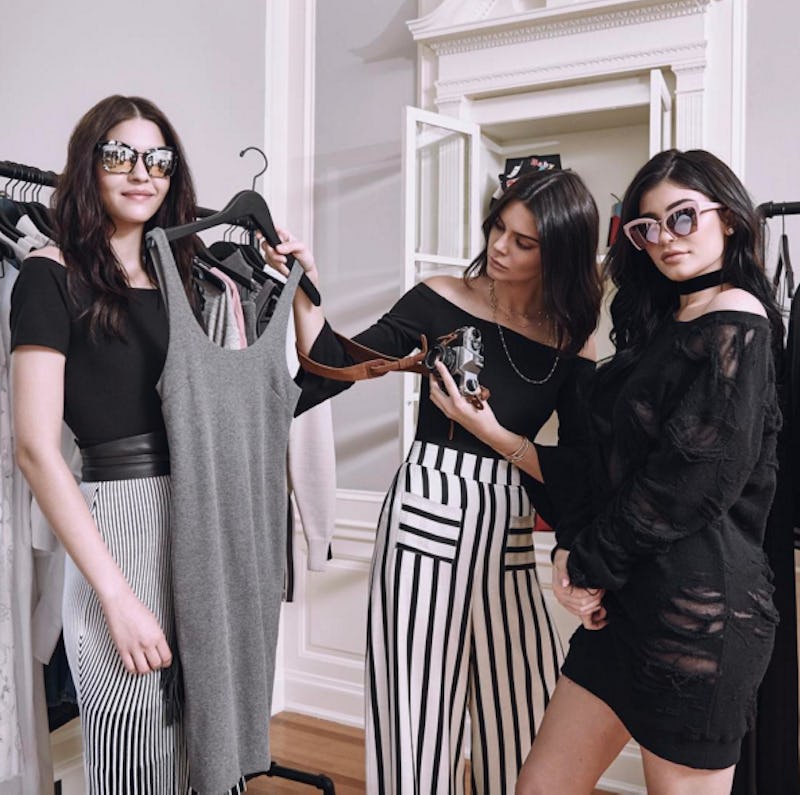 These two never fail to produce must-have items you're going to want to get your hands on. Whether Kylie Jenner's creating her own merch or she's teaming up with her sister to make shoes, swimsuits and more — if the Jenner name is attached to it, you better get in on the action. Find out how much Kendall + Kylie eyewear costs just in time for your springtime getaways!
The brand's teased an upcoming eyewear collection in the past, but the day to shop the line-up is finally here! According to the Kendall + Kylie Instagram, you can find the collection online at Revolve now! The website features seven different pairs of super cute frames ranging in price from $145-$220. Now, I know that's a bit pricey for sunnies, but these aren't just any old sunglasses we're talking about here. These are Kendall + Kylie sunglasses, and I think you'll find that their chicness makes them well worth dropping some money on!
There's everything from vintage cat-eye shapes to more trendy mirrored aviators, so no matter what your style is, there's a pair to suit you. All you need now is a beach to trot along for some photos. Spring break — here you come!
Time to amp up your sunny day outfits in a major way.
Kendall's wearing the "Lexi" set of frames in this photo. Which version will you choose to rock all spring and summer long?
Head on over to the Revolve website and get to shopping!
Jules, $170, Revolve Clothing
Opt for a sleek look with these black and gold sunnies.
Charli, $145, Revolve Clothing
Add a feminine flair to your ensemble with this cream-colored eyewear in tote.
Brooke, $190, Revolve Clothing
If you can't decide between classic and edgy, why not go for a mix of both? This tortoise shell pattern will give you major old school vibes, but the angular shape is totally modern.
You can shop these and more now. But, according to Refinery29, what's available online at Revolve is just a sampling of what's to come. The publication reports the full collection will be available at Nordstrom in early March. Until then, pad your bank account and get your hands on a some shades at Revolve!