The 'Second Wives Club' Cast Have Lavish Lives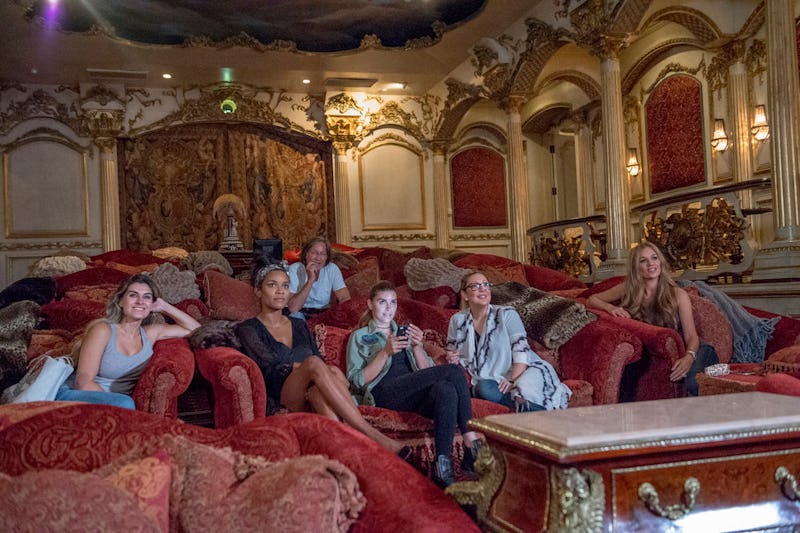 Nicole Weingart/E! Entertainment
E! is the network that first gave a TV platform to the Kardashians. And ever since then, it's been attempting to find another group of wealthy women whose adventures are just as addictive. And it looks like E! may have found it in Second Wives Club, which premieres May 4 and follows a group of privileged friends in Los Angeles who are not the first spouses of their partners. Besides the relationship drama, one of the main reasons to check out the show is out of curiosity: just how fabulous are their lives? How rich is the Second Wives Club cast?
Of course, all of these women are doing extremely well. The trailers for the show have showcased the cast's beautiful homes, their lavish vacations, and their designer clothes. But when it comes to reality TV stars whose lives you'll really envy, it's all about the extravagance. Do these women prefer to take private jets to exotic locations every other week? Do they throw fancy parties with hundreds of guests? Who is buying $10,000 handbags?
Until the Second Wives Club cast can walk you through their lives themselves, the best way to find out how large they're living is by checking out the cast's social media. Luckily, all of these women love showing off how they spend their dollars.
Shiva Safai
Shiva's E! bio says that Mohamed Hadid, her fiance, gives her "all the gifts his lavish lifestyle affords him." And it seems like his gifts of choice include a closet that's the size of an apartment and an absurdly large engagement ring. Of course, since Mohamed is a real estate developer, the couple's mansion is jaw-dropping.
Veronika Obeng
Veronika and Dr. Michael Obeng, a plastic surgeon, did almost everything together, and that included running Michael's practice and raising their eight children. However, Veronika filed for divorce from Michael in 2016, according to Variety, and she's still recovering from the breakup, according to her blog. So now, she appears to be living a more modest lifestyle than some of her costars. (She even has a blog section called "Pinching Pennies.")
Morisa Surrey
Morisa is new to Instagram, but out of the dozen photos she has posted, my favorite is this shot that makes her backyard look like it's right out of Alice in Wonderland. And while I'm sure landscaping is far from the only extravagance Morisa and her family enjoy, by staying off of social media, she's rich in one thing you cannot buy: mystique.
Shawna Craig
Is being just like Bonnie from Big Little Lies the next big lifestyle trend? If so, Shawna is on the cutting edge. Shawna calls herself a "Southern hippie," so that means taking selfies at lots of fitness classes, with a different color-coordinated outfit for every one. Occasionally, she travels, usually to some beautiful, natural location, like the desert or a lagoon. And her boyfriend Lorenzo Lamas has a helicopter license, which makes for a particularly extravagant mode of transportation. And either Shawna or some of her friends own some no doubt very expensive Alec Monopoly paintings.
Katie Cazorla
Katie's a businesswoman, so most of her time is spent promoting and perfecting her different ventures, like manicure product line The Painted Nail. But she relaxes, too. She's hashtagged Mexico as her second home, so she's certainly comfortable on the beach, probably with a pricey cocktail in hand. Shoes look like they're a particular passion of hers, but while she can afford to drop $700 on a pair of sandals, she's probably wouldn't pass up a cute pair from Target either.
Tania Mehra
I'm guessing Tania's enormous, 300-person wedding was a pretty major expense. But she's the kind of person who hangs out with tigers, posts pictures from Bollywood movies as totally realistic and achievable style goals, travels all over the world and received a Mercedes as a birthday gift, so I think she's certainly at the "money is no object" side of the scale.
These women are definitely living large, and you can see more details of their aspirational, jet-setting lives when Second Wives Club starts airing on E!