The Golden Globes Ushered In Activism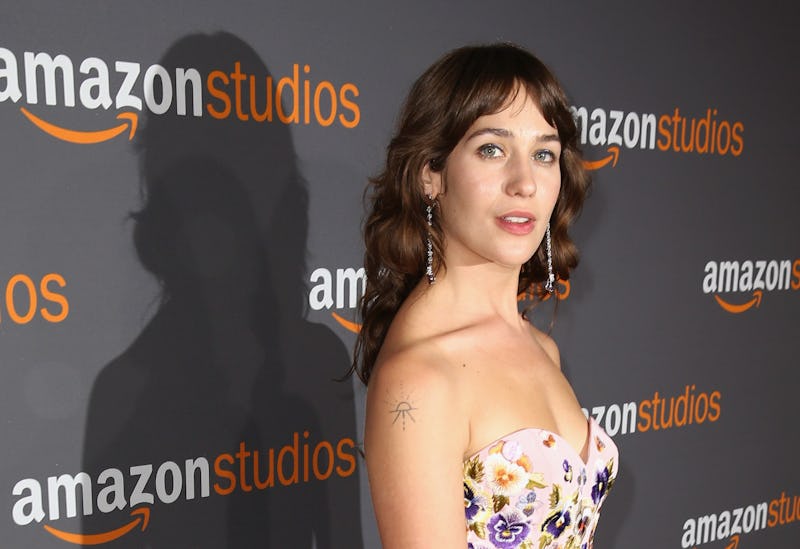 Joe Scarnici/Getty Images Entertainment/Getty Images
As one of the first big ceremonies of award show season, the Golden Globes often reveal what the next few weeks will look like in Hollywood. This year, it set the stage for something even bigger: how the country's biggest artists and celebrities plan to protest Donald Trump in the years to come. After eight years of a Democrat in the White House, many liberal activists have consolidated their efforts at the state or local level, and many celebrities kept their public personas politically neutral. All that appears to be changing. If the Globes were any indication, the incoming Trump administration will have to deal with a deluge of criticism and protest from American artists and performers.
'90s nostalgia may be popular these days, but the next few years are more likely to look more like the mid-2000s, the last time there was a major movement of artists united in their opposition to a conservative president. The Rock Against Bush albums, for example, were a combined effort by Green Day, Good Charlotte, and other famous bands to raise money and awareness for efforts to vote President Bush out of office. The Dixie Chicks famously faced backlash in the country music industry for their anti-Bush comments, and the group Artists United to Win Without War enjoyed anti-Iraq-War support from celebrities like Ben Affleck, Salma Hayek, and Jake Gyllenhaal.
Before the election, many artists had already begun speaking out against Trump. After his Electoral College victory, this opposition seems likely to intensify.
Meryl Streep used her lifetime achievement award speech to criticize Trump's apparent mockery of a disabled reporter. Viola Davis, speaking backstage, spoke about what Trump's rise means for the country. Hugh Laurie made several jokes about Trump while accepting a best supporting actor award, which he dedicated to "psychopathic billionaires everywhere."
The opposition is not unique to Trump himself. Actress Lola Kirke took aim at one of the congressmen who appears poised to enable many of Trump's policies by walking the red carpet in a pin that said "F*ck Paul Ryan." The Mozart in the Jungle actress explained her choice to Elle:
Paul Ryan is talking about defunding Planned Parenthood. I think that, along with a number of other decisions that are being talked about being made by the new administration, is atrocious. As a person with a platform, no matter what size it is, I think it's important to share your views and maybe elevate people that might agree with you, that maybe won't feel like they can have the same voice. My body my choice, your body your choice.
Nor are all protesting artists household names. A group of visual artists in New York recently took to the streets to protest Ivanka Trump's use of their work in her home (and as a result, as a backdrop for her many Instagram and Twitter posts).
It's already clear how Trump supporters plan to respond to these protests — by vilifying the left as out of touch. For example, popular conservative Twitter account Hispanics for Trump (@HispanicsTrump) wrote, "It's so easy for Hollywood elites to preach to us from the safety of their Mansions. Let's see them work as a factory worker for a week!" (The fact that Donald Trump is, himself, a billionaire and reality television star went unacknowledged by the account.)
In most years, the Golden Globes showcase red carpet trends, buzzy movie and television projects, and up-and-coming actors. The 2017 Golden Globes, however, indicated the rise of a more significant trend: anti-Trump political activism.