Here's How This Month's New Moon Will Affect You, Based On Your Zodiac Sign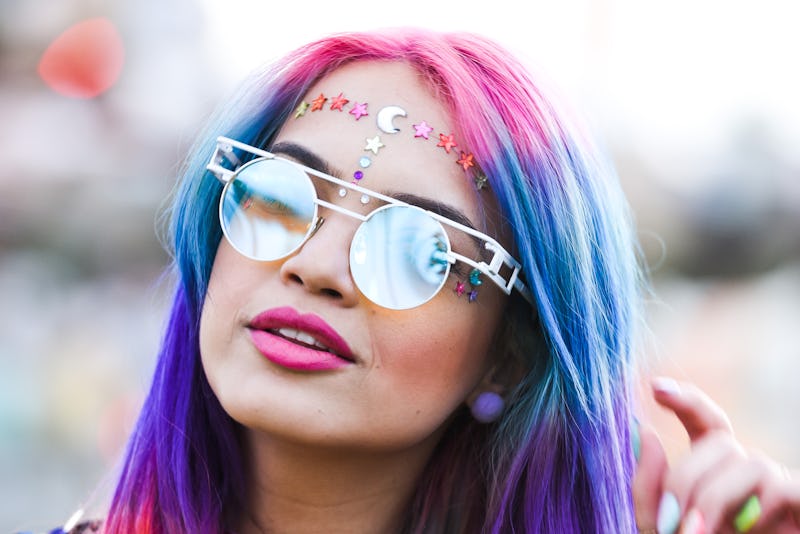 Presley Ann/Getty Images Entertainment/Getty Images
Every aspect of July's cosmic chaos is vibrating with intense emotional energy, and the July 12 new moon in Cancer is no exception. How the July 2018 new moon will affect your zodiac sign largely depends on how flexible you are. Signs that have a hard time going with the flow will have a tough time. The new moon is also a partial solar eclipse that "is influenced by a powerful opposition to minor planet Pluto," Astrology King noted on its website.
"This indicates some sort of crisis with your self-esteem, a relationship, or an event. An equally intense fixed star brings the potential for neurotic distress triggered by a deeply buried subconscious fear of disaster." Seriously, if you have the option of just sleeping through July altogether, that might be your best bet. If four planetary retrogrades — Pluto, Neptune, Saturn, and Mars — during the new moon solar eclipse weren't bad enough, the new moon is in the fixed-star Castor, which could increase your chances of misfortune.
Additionally, your self-esteem could take a hit as a result of the solar eclipse. "Even though you may experience a bruised ego from the solar eclipse, there is also great potential for positives if you are open to change," Astrology King revealed. "Change may be forced upon you, or better still, you may instigate it and this solar eclipse will be less disruptive." While the July 2018 new moon will affect every sign, you actually have the power to determine whether your experience will be positive or negative.