This Play Is Completely Challenging Sexual Stigma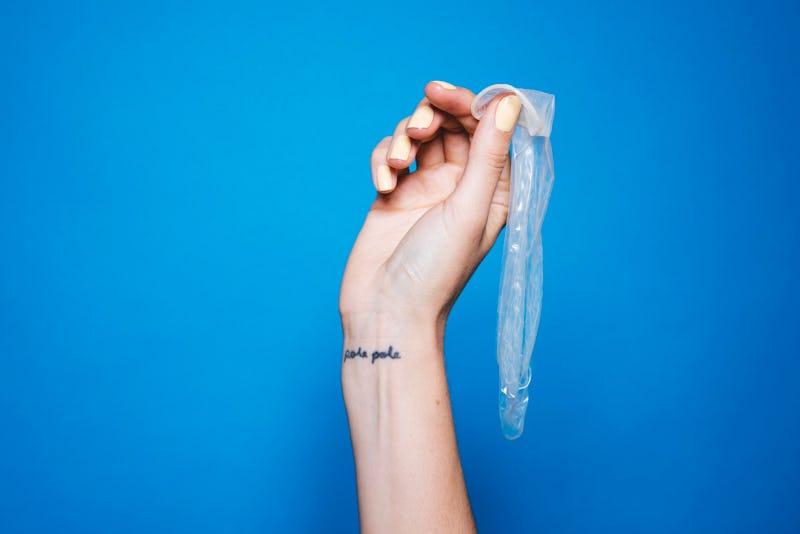 BDG Media, Inc.
Based upon Rachel Hills' critically acclaimed book of the same name, The Sex Myth theatrical production unmasks the mechanisms that drive sexual stigma and shape our sexual beliefs. The show is billed as an "inclusive new-generation take on the Vagina Monologues," and through engaging and emotionally honest vignettes, The Sex Myth: A Devised Play delves into slut-shaming, LGBTQ+ identity, sexual assault, monogamy, and how race, class, age, gender, and ethnicity impact our sex lives.
Whereas Hills' non-fiction book mines philosophy, social theory, and first person accounts to explore how collective and individual sexual narratives are produced, the show is an intimate portrait of eight performers and their true life stories. "This play makes public the kinds of conversations about sex most people are afraid to have with anyone but their closest friends," Hills tells Bustle. "Instead of reading about someone's thoughts and experiences on a page, you are right there in the room with them, forcing you to recognize people you might otherwise stereotype or dismiss as fully human."
After attending the New York City premiere at the historic HERE Theater, it is exceedingly evident that The Sex Myth production reflects how sex is being redefined and re-envisioned not only for theatre, but for an entire generation. Here are five ways The Sex Myth: A Devised Play is challenging sexual stigma: