These Stats Explain Why Stormzy's Cambridge University Scholarship Is So Important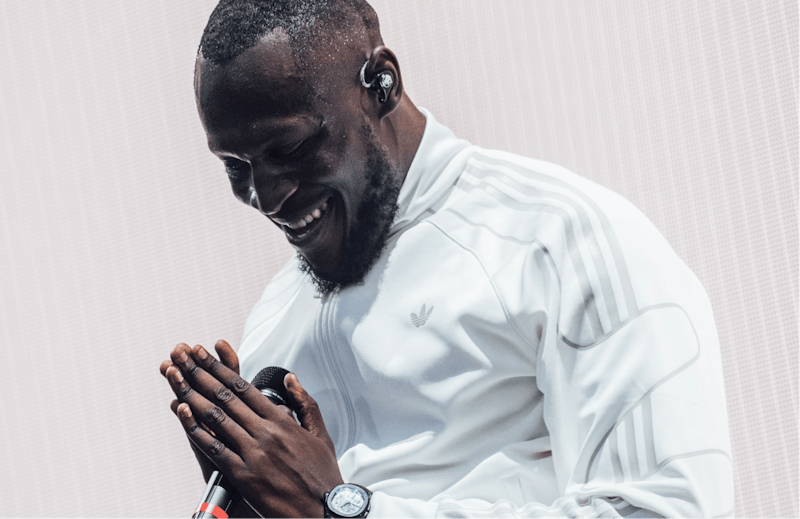 Scott Garfitt/Shutterstock
Is there a star more committed to enacting tangible social change than Stormzy? Earlier this year, the grime legend announced his publishing imprint with Penguin, to highlight the work of young authors who might otherwise be excluded from the publishing world. And today, he revealed his latest venture: the "Stormzy Scholarship", which will fund two black students both this year and next to attend the University of Cambridge. The announcement comes in the light of recent figures revealing that the university continues to admit far too few black students — so here's how to apply for Stormzy's Cambridge scholarship.
Stormzy announced the scholarship on his Instagram, explaining, "With this scholarship we will be funding and covering the full tuition and maintenance for 2 black students this year and 2 black students in 2019 to study at Cambridge University." (According to the Cambridge website, each student could receive up to £18,000 a year.) The scholarship's reach will extend far beyond the four students who receive it; Stormzy wrote on Instagram, "We as a minority are still heavily under represented at the top universities and I pray this scholarship serves as a reminder that we are more than capable of studying at places of this calibre." He added, "This is my proudest venture thus far and I look forward to seeing some young black geniuses go on to achieve at Cambridge via this scholarship."
Stormzy appeared on BBC Breakfast this morning — which also happens to be A-level results day — speaking from his former school, the Harris City Academy, as the Guardian reports. He told viewers, "If you're academically brilliant don't think because you come from a certain community that studying at one of the highest education institutions in the world isn't possible."
So how can you apply for the scholarship this year? There's an online application form on the Cambridge website, which must be submitted by August 31; you'll need to submit a personal statement of "up to 2,500 characters" explaining how the scholarship would benefit you. To be eligible, you must be a black student who's confirmed their place to study at Cambridge, beginning in October 2018. Two recipients will be announced during "the week beginning 10 September 2018."
Here's why Stormzy's scholarship is so important: there's still a staggering scarcity of black students attending Cambridge. Earlier this year, the Financial Times revealed that between 2012-2016, one in five of the university's 29 undergraduate colleges admitted "fewer than 10 black students" — and some made no offers at all to black students. According to the newspaper, "St Edmund's College did not make a single offer to its 31 to 35 black applicants in the five-year period," while "Hughes Hall received 74 applications but only made between five and seven offers."
Responding to the findings, a spokesperson for the university told the Financial Times, "We are already doing a significant bit of outreach, but ultimately the university isn't going to be able to bring about this change on its own. We need the support of schools and parents too."
The situation's just as dire at Oxford, too: in May, the Guardian reported that "one in four of its colleges failed to admit a single black British student each year between 2015 and 2017." Moreover, "white British applicants were twice as likely to be admitted to undergraduate courses as their black British peers — 24 percent of the former gained entry and 12 percent of the latter." Colleges Balliol, University, and Magdalen only admitted two black students each between 2015 and 2017, while Corpus Christi only accepted one, despite receiving "a dozen such applications." Dr Samina Khan, head of admissions and outreach, told the Guardian, "I think the admissions process here does work, it's fair and it's transparent," but in a press release, a spokesperson for Oxford said that it "recognised the report shows it needs to make more progress".
Oxbridge must do a vast amount of work before admissions can be considered equitable for black students— indeed, the need for Stormzy's scholarship reflects just how persistently black students are denied access to these universities. Stormzy continues to use his platform to address injustice and elevate young black people; with his latest scholarship, he makes a vital stand against Oxbridge's culture of exclusion.