7 Red Flags You Need To Watch Out For When You're Apartment Hunting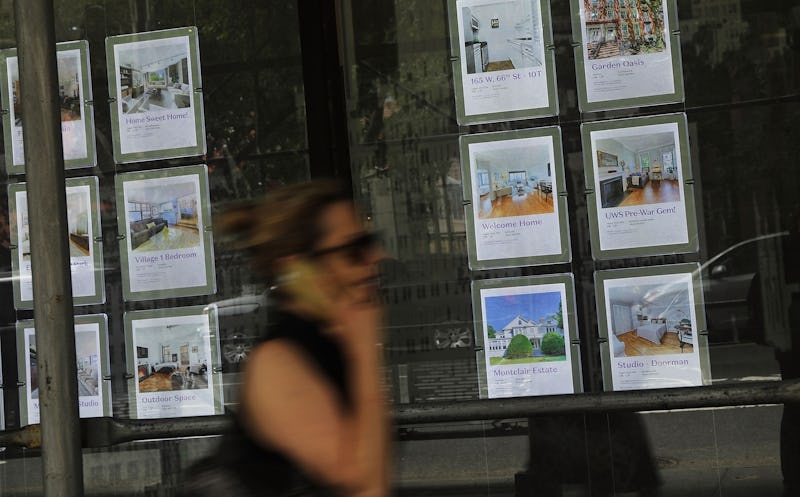 Spencer Platt/Getty Images News/Getty Images
So, you're searching for a new apartment and you visit one disappointing dump after another. Eventually you learn that "cozy" means tiny and "character" is synonymous with falling apart. Then you see a spacious dream pad well below market value that's too good to be true. This is why knowing how to spot a scam when searching for a new apartment is so important — if it looks too good to be true, it probably is. If you think you're too smart to become the victim of an apartment-rental scam, an analysis from Apartment List found that people ages 18-29 are more likely to fall for rental scams, perhaps because millennials are used to doing everything online without talking to or meeting the person they're dealing with.
Scammers know this, and they use it to their advantage to trick you out of your hard-earned money. Fraudsters are also becoming more sophisticated, and Apartment List reported that rental fraud has cost apartment seekers in the U.S. $2.5 million. As someone who's moved around 20 times, I consider myself pretty skilled at sniffing out a scam. However, I was minutes away from falling for one this week when I decided to trust my gut and back out after the property manager requested a lot of money up front but was super vague about when I would get the keys.
"Of renters who have lost money in rental scams, one in three have lost over $1,000, likely after paying a security deposit or rent on a fraudulent property," Apartment List noted. If you're not sure how to spot a rental scam, here's what to look for so you don't end up out money and out on the street.