How To Be More Assertive At Work In 3 Days, According To Experts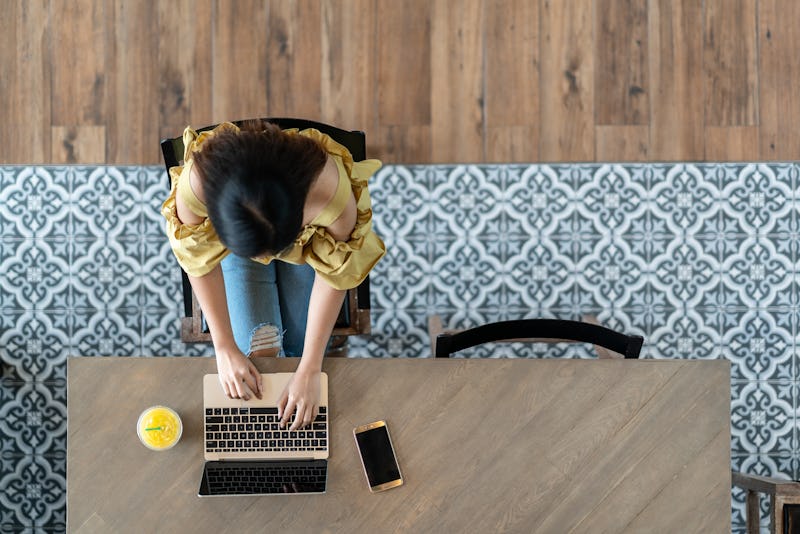 Shutterstock
Assertiveness at work can be a valuable asset; it can help you get your ideas across, and reinforce boundaries with others. It can be difficult to learn, particularly if you're more shy by nature, but experts tell Bustle the benefits of being more visible and confident about your work can make you into a better boss, coworker and employee. If you want to work on improving your assertiveness at work, it's simpler than it seems — and can be done in less than a week.
Sometimes, people avoid cultivating assertiveness at work in order to appear easygoing, or like more of a "team player." For women in particular, being assertive in the workplace can feel dangerous — the line between being perceived as "having strong boundaries" and "being rude" can be awfully thin, especially in a culture that expects women to pitch in for office housework. But there are tangible benefits to being assertive at work. A study in 2016 found that assertive women are paid more than their less assertive counterparts, though nobody was paid more than assertive men, while another from 2009 indicates that interpersonal assertiveness is one of the best possible ways to improve your leadership at work.
Experts tell Bustle that there are strategies to adopt to help you become more assertive in the workplace in three days, and help you make an impression and get credit for your ideas. They'll all involve some work, especially if you're naturally inclined to hang back. However, they can make a pretty quick shift in your behavior at work — and hopefully get you the rewards that assertiveness can bring. Here are seven changes to make to be more assertive at work.