Beat Imposter Syndrome With These 5 Hacks, Because Success Looks Good On You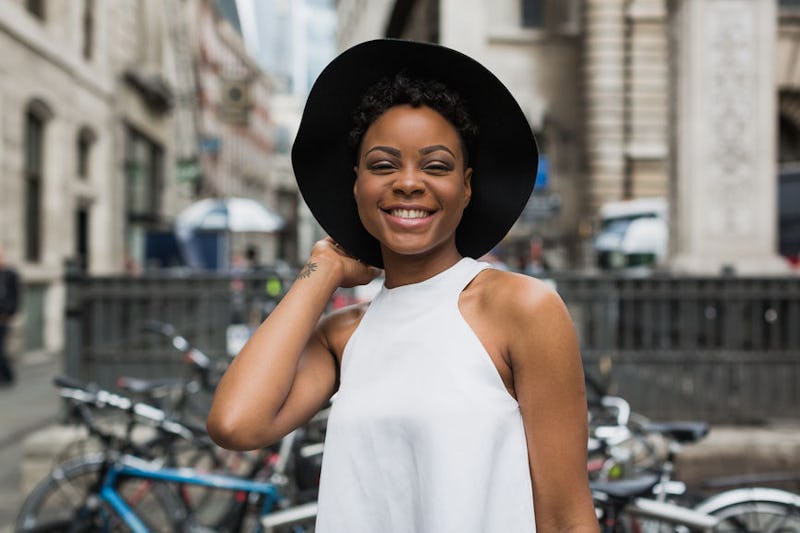 Mauro Grigollo/Stocksy
Have you ever felt like a fraud? Unless you're making like Mike Ross in Suits and pretending to be a Harvard-educator lawyer at a fancy firm, chances are you're not. But many people still feel like one, in a phenomenon called imposter syndrome. So what is it and how do you beat imposter syndrome?
If you feel like you haven't earned your achievements, that you don't belong in your work place, and that you're seconds away from being rumbled at all times, you're most likely experiencing this phenomenon. The term was coined by Pauline Clance and Suzanne Imes in 1978, to describe low expectations of success or a feeling of intellectual fraudulence and it's a real problem.
Impostor syndrome is the little voice in your head that sounds strangely like the meanest mean girl at school, whispering that you're not capable enough, that they could have hired someone better, and that all your colleagues are complaining about you when you're making a cup of tea in the kitchen.
It's that niggling sense of dread that has you reading and rereading emails "just in case," or staying up till silly o'clock preparing for a presentation that you're more than qualified to give. But impostor syndrome isn't just a uncomfortable, it can be paralysing. When you doubt your abilities, it's easy to imagine how that might put you off applying for a job or asking for a promotion. And it can stop you in your tracks in small ways too, it might deter you from speaking up in a meeting, because you're worried about sounding stupid, or pointing out an error to your manager because surely you're the one who's got it wrong?
If this all sounds rather familiar, you're not alone. As reported by The Independent, a study by career agency Amazing If found that almost a third of millennials in the UK struggle with impostor syndrome. If you're one of that number, then don't fear and don't doubt, you're almost certainly more deserving of your successes than you think, and there a lots of small ways I've found useful to help boost my confidence.