5 Ways To Calm Psoriasis In The Summer, Because The Sun Isn't Always Skin-Friendly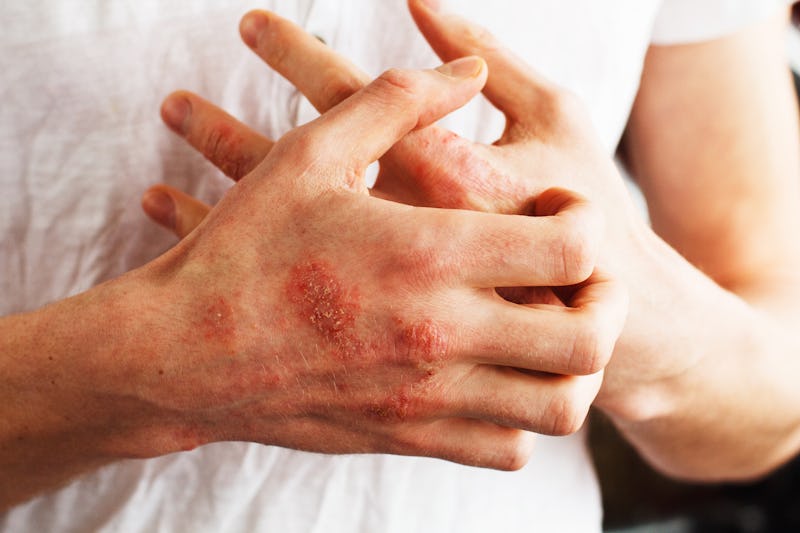 Shutterstock
Most people think the winter is the worst time for psoriasis, but summer can be just as irritating for the skin condition. Characterised by scaly or flaky patches of skin, some sufferers may experience slight itchiness every now and then. But for others, the condition can be a major problem — especially when aggravated by sweating, chlorine, and air conditioning. Keep reading for five ways to calm a psoriasis flare-up in the summer.
According to the NHS, psoriasis tends to develop in people under the age of 35. Its cause? Increased skin cell production. Where the average body replaces skin cells every three to four weeks, a person with psoriasis does the same every three to seven days.
Unfortunately, there is no cure. But there are plenty of ways to calm the condition and to treat it if symptoms get too severe. These range from topical creams to UV light therapy and even injections. A GP or dermatologist will advise the best course of treatment.
Psoriasis can be seasonal. While many find their skin worsens in the winter, some find that sweat and air con cause irritation. If you're struggling with itchy, dry patches this summer, try the following techniques to keep things feeling cool.